Professional Resume Advice: Examples, Secrets, Templates & Tips
Craft a professional resume.
(
1
votes, average:
5.00
out of 5)
Loading...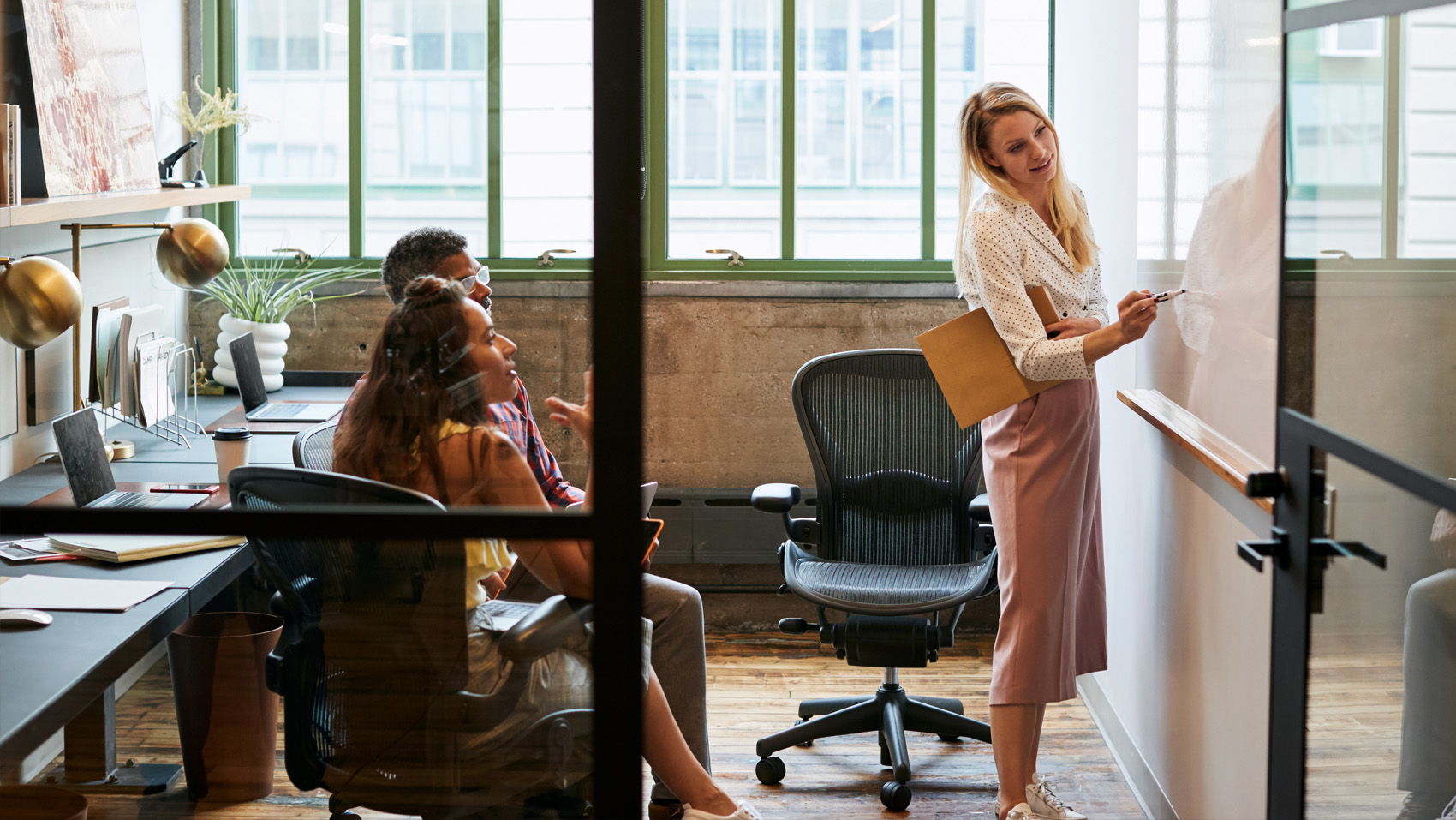 Stand out from a sea of applicants with Arielle Executive's professional resume writing advice, guaranteed to give you an edge.
If you're looking for a job through job boards, direct applications and via recruiters, a professional resume that clearly articulates your value is essential. This one document can make or break your chances of getting a job interview.
Most recruiters and hiring managers won't consider your job application until they've seen your resume, and applicant tracking systems (ATS) typically won't allow you to submit your application without one.
As tempting as it can be to open your current resume in Word and start chopping at it, you'll find that you'll save time by first stepping back from the keyboard and reflecting on who you are, what you stand for and what your ideal next career move is. Get present to: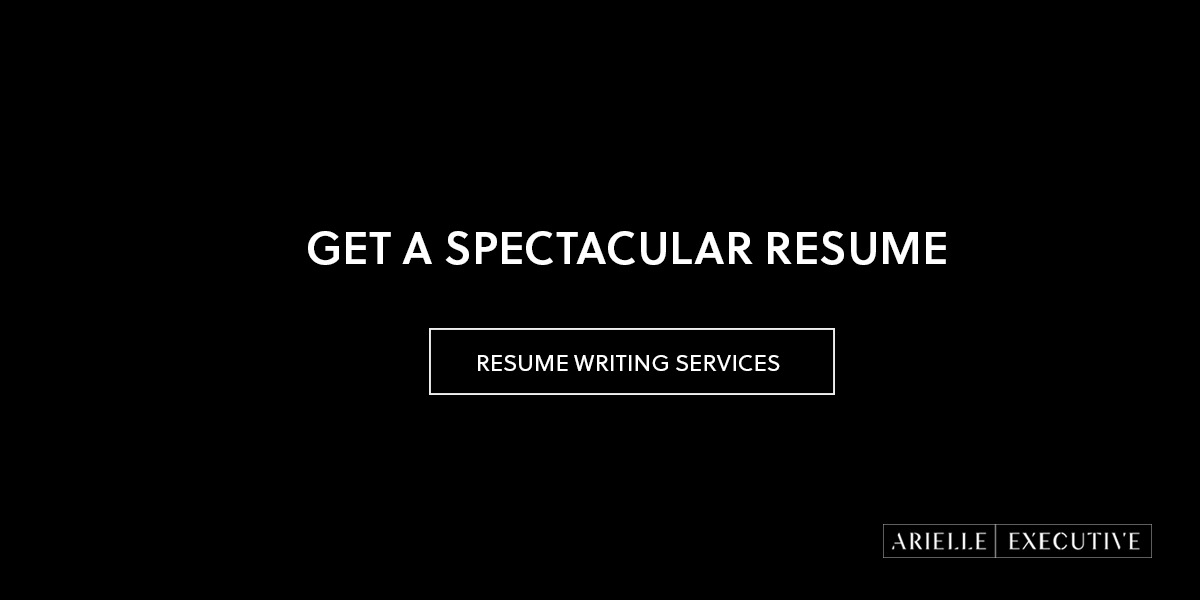 What drives you?
What makes you different from other candidates in your industry?
What's your professional mantra?
After you've gained some clarity, start revamping your resume. Follow my comprehensive 10-point checklist below (as well as my resume examples), to end up with a professional resume which gets noticed by recruiters, hiring managers and applicant tracking systems alike.
1. Don't Copy The Job Description.
Most job descriptions are tactical in their scope and task-driven in their language – because they are written by junior staff who don't have a good understanding of how a role contributes to the strategic priorities of the organisation.
If you embrace the job description as a departure point for your resume, you'll imbue it with the same characteristics and inadvertently position yourself as a more junior candidate than you are.
In other words, you'll sell yourself short.
Rather than viewing the job description as a source of content for your professional resume, I suggest you begin by doing what elite resume writers do:
focus on clearly defining your past roles and contributions, detailing
what you did, and
how you contributed to the commercial success of the business.
I know – this is easier said than done. Which brings me to my next point…
2. Quantify Your Achievements.
Recruiters already know what General Managers, VPs of Sales and Finance Directors do in their day-to-day work, so your resume does not need to contain a laundry list of your duties.
What a professional resume does do well is demonstrate scope, and that requires hard numbers.
Recruiters and hiring managers want to know the size of your budget and your P&L accountability.
They want to know the exact number of your direct and dotted-line reports.
They want insight into reporting structures, organisational size and hierarchy.
They need all these to piece together a picture of you as a candidate.
Make sure you quantify your achievements – and be as specific as possible. Consider this achievement for a Director Of Sales for a large online e-commerce retailer:
"Achieved 110% to annual sales target in 2016."
Does this impress you? Do you want to hire this person on the spot? Here's what I'm thinking:
Who cares? Wasn't 2016 a good year for online retail anyway?
How did this brand perform that year compared with their main competitors?
How did they perform the year before, under the previous Sales Director?
In other words, this method of phasing achievements raises more questions than answers.
Achievements in a professional resume are typically written using a method called ARTA (Achieved Result By Taking Action).
Taking the above example, and rewriting it to have more impact using the ARTA method, we get:
"Delivered 110% to 2016 sales target [Achieved Result] by developing a new-to-company strategy to target the underdeveloped Gen Y market [by Taking Action]".
3. Don't List Every Job You've Had.
I understand the desire to include your entire work history on your resume. After all, you want to look experienced.
However, professional resumes – such as the ones created by our executive resume writing team – usually take the opposite approach.
We showcase your "Greatest Hits", detailing between 3 and 6 of the most recent and relevant roles from the last 15 years of your working history.
We also structure your resume like a Russian doll, with your most recent roles allocated more real estate than those further back in time.
4. Don't Overuse Resume Templates.
At no stage should your resume contain blocks of text from an existing resume template that you downloaded from the internet.
In fact, I'd prefer if you didn't use resume templates at all. However, if you do insist that you need one, I've created a few that you can download – and I've written a comprehensive article which explains the pros and cons of their use.
5. Delete The Objective Statement.
A modern professional resume should not contain an objective statement. 'Nuff said. That train has well and truly left the station – in 1998.
While good recruiters and hiring managers should ultimately care about your career objectives, at the initial stage of the recruitment process they are a lot more preoccupied with ensuring that you're capable of solving a certain set of commercial problems.
To help them see you as a fit, replace the Objective Statement with a Professional Summary which contains a couple of succinct and snappy paragraphs that clearly communicate how you, as a person in that role, can solve the organisation's challenges.
6. Tighten Up Your Role Descriptions.
Role descriptions on most resumes spiral out of control and waste space.
Professional resume writers, in contrast, create fewer – but more complex – bullet points, using what-why writing.
For each bullet point in your role description, communicate what you did (leading with an action verb), and why you did it (demonstrating the positive impact your actions had).
For example:
"Forged cross-functional partnerships with senior client stakeholders [what] to identify business requirements and ensure the project plan aligned with organisational priorities [why]".
Cull ruthlessly. Remove everything except what recruiters really want to know: your role mandate, strategic priorities and scope.
Also, describe how you met your targets, contributed to organisational objectives and applied strong commercial acumen to add value.
The result will be a professional resume which delivers a powerful, undiluted message that showcases your skills, experience, and demonstrates your ability to meet key performance indicators.
7. Create Super-Bullets.
While we're on the subjects of role descriptions, let me share with you a secret trick used by top resume writers to increase their impact.
Make the first bullet point for each role a 'super bullet' that includes:
a high-level overview of the role
the mandate
and the main target
Here's an example:
"Divisional leadership role [overview] driving market expansion across 5 APAC markets [mandate] to turn around financial performance and restore divisional profitability [target]".
8. Tell Your Story.
An effective professional resume tells a story about who you are, what you do, and what makes you different to other equally qualified candidates.
It aligns each of your career moves into a cohesive narrative and uses each role to their advantage in representing you.
To achieve this, write in the first person, using "I" language to make it relatable, and mix up the content with information about your story, relevant keywords, your professional approach and leadership style.
(Related Article: The Smart Way To Deal With Recruiters).
9. Eliminate Ambiguity.
Resumes are notorious for being laden with generalised, sweeping statements which don't mean anything.
Management professionals are often the worst offenders for relying on stale, high­-level terms like "driving success."
Replace non-­specific generalisms with specific details, facts, figures and examples. For example, instead of saying "worked to achieve positive commercial outcomes", explain what "positive outcomes" really meant in that context:
"Allocated human, financial, and manufacturing assets to increase factory output and profitability, enabling the business to meet sales demand, improve customer satisfaction, and capture increased market share from key competitors."
10. Create A 'Key Projects' Section.
While reverse chronological resumes are certainly the most common – and preferred – professional resume writing style, you shouldn't be afraid to tweak it.
Professionals who've switched positions frequently within the same company, consultants and professionals with significant stints in project work may benefit from having a professional resume that groups their responsibilities together, whilst still highlighting individual projects and accomplishments.
My resume writing team does this by describing role mandates and responsibilities in 5 or so bullet points, and creating a 'Key Engagements' section with 1 to 2 bullet points per project to describe your role and highlight results.
– Irene
How useful was this post?
Click on a star to rate it!
(1 votes, average: 5.00 out of 5)

Loading...