Reading Time:
13
minutes
Moving to Sydney is a big deal. But it looks as though you're going for it. I must admit, there are far worse decisions you could make about your future. But then, I'm a little biased – because I love this city.
I moved to Sydney when I was 14. I tend to live my life to the fullest, which means I make the most of my surroundings. Inevitably, I know Sydney better than the back of my hand.
In this guide, I'll share with you my insider tips, essential facts and checklists for moving to Sydney. You'll find out where to rent an apartment, how to meet like-minded people, how to get around efficiently, where to eat and what to do on weekends.
Let's go.
1. Sydney's Economy & Industries.
Let's start with some boring facts. Sydney is the largest economy in Australia. Six hundred blue chip companies call Sydney home and they operate across six major industries:
1. Financial and Professional Services.
Banks are big, with over major international banks and large Australian financial institutions having a substantial presence in Sydney.
Other professional services such as insurance, legal, accounting, marketing, PR and HR are also big. The state of New South Wales (or NSW – the state Sydney is in) attributes 5% total Australian GDP to commercial activity in this arena.
2. Manufacturing.
Pharmaceuticals, machinery, medical devices, metals, textiles, consumer goods, technology, and food products are among some of the manufacturing opportunities in Sydney.
3. Digital Economy.
ICT (Information and Communications Technology) is a swiftly growing sector. Sydney hails as the regional headquarters for renowned tech giants such as Google, Atlassian (based there), Optus and IBM Global Switch.
Fun fact: Google's Sydney office developed Google Maps.
4. Tourism & Hospitality.
Sydney attracts more tourists and business events than any other city in Australia. This amounts to over 2 million people coming through Sydney every year, which makes this industry a healthy one for career opportunities.
5. Creative Industries.
This is the fastest growing industry in NSW. From award-winning advertising agencies to the digital animators of the film Happy Feet, to all the Australian television broadcasters being based there, Sydney is a promising place to bring your creative career.
6. Research and Education.
Every year, over $6 billion is spent across NSW on research.
And Sydney's best universities lead the charge. Engineering, biotech, climate change, complementary/alternative medicines and renewables are just a handful of the areas with career opportunities to offer.
2. Career Opportunities In Sydney.
Sydney is a business gateway to Asia, with 60% of all Asia-Pacific regional headquarters located in Sydney.
The combination of local, national and global companies affords the ability to work with Asian, American and European markets simultaneously.
It also is home to a number of multinationals such as Deloitte, PwC and KPMG.
People who are moving to Sydney from hubs such as New York or London will notice that the city's culture is certainly not as frantic and rushed. Sydneysiders prefer to approach work with an attitude of level-headed, sober competence.
(Related: 11 Weirdest Jobs In Australia).
That said, landing a role in Sydney can be difficult, and requires a sound strategy.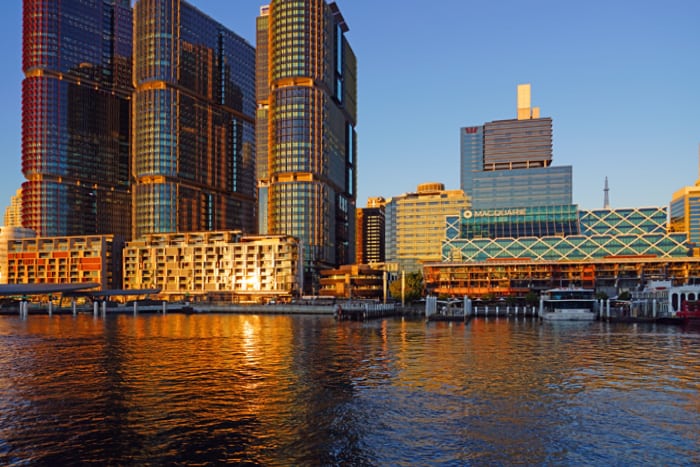 Pro Tip: Sydney's newest and flashiest business precinct is called Barangaroo. If your company is located there, you know you're working in the "money" part of town.
3. Cost Of Living In Sydney.
Good news: Consensus concludes that salaries are higher in Sydney than London.
Bad news: In the Economist's Worldwide COL 2018 report Sydney is now among the top 10 most expensive cities in the world, leaving both London and New York far back in the dust.
However, this data contradicts research conducted by price aggregation website Numbeo.com. In this year's Cost of Living Index, Sydney has risen up to 32th most expensive city in the world, up from 41 last year.
Are you curious to find out which cities top the list? Well, at least according to Numbeo.com, the top 5 most expensive cities in 2018 are:
Hamilton, Bermuda
Zurich, Switzerland
Geneva, Switzerland
Basel, Switzerland
Bern, Switzerland
4. What's The Quality Of Life Like?
In Mercer's 2018 Quality of Living Survey, Sydney ranked #10 out of 200+ international cities, again leaving London and New York in the dust.
So, when you take the whole picture into account, the higher COL just might be worth it. Below are just a few reasons why Sydney's quality of life is considered to be high.
1. Idyllic Climate.
Does the term sub-tropic oceanic mean anything to you? If it doesn't yet, picture this. Winters are mild and sunny (but are often windy and rainy). Summers are sunny, warm and humid.
Rumour has it Sydney enjoys 300 days a year of sun. Not too shabby, right?
2. Natural Beauty.
Think open outdoor spaces, beautiful golden sand beaches, waterways, national parks and bushland. Sydney's landscape encourages an active outdoor lifestyle.
So, it's no surprise that Sydneysiders (what we call the natives, by the way) enjoy and cherish their recreational time more than New Yorkers and Londoners.
If you end up moving to Sydney, make sure you take the time to soak in the beauty of these three waterfront gems:
Mrs Macquarie's Chair.
Not a piece of furniture, but a breathtaking vantage point with majestic views of the Sydney Harbour Bridge and surrounding harbour at sunset.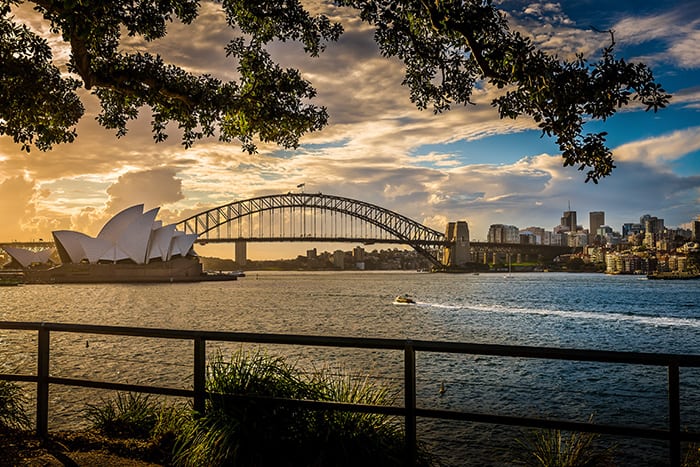 Pro tip: the ice cream truck on top of the hill is a hit with kids and adults alike.
Bondi To Bronte Walk.
This activity must be done on a hot sunny summer day, wearing a pair of comfortable shoes and relaxed clothing.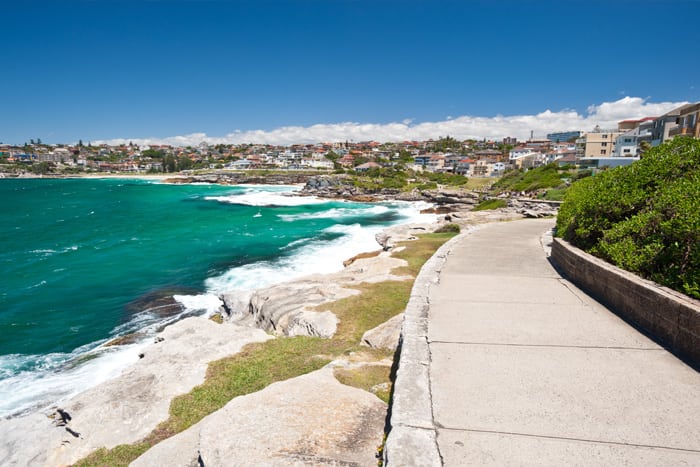 A waterfront walkway takes you past spectacular beaches on one side and some of Sydney's most exotic real estate on the other. Have lunch in Bronte, then stroll back to Bondi (or catch an Uber for $15).
Vaucluse Walk.
This is Sydney's best-kept secret. You won't see many tourists on this walk, and yet the scenery is more beautifully rugged than in Bondi.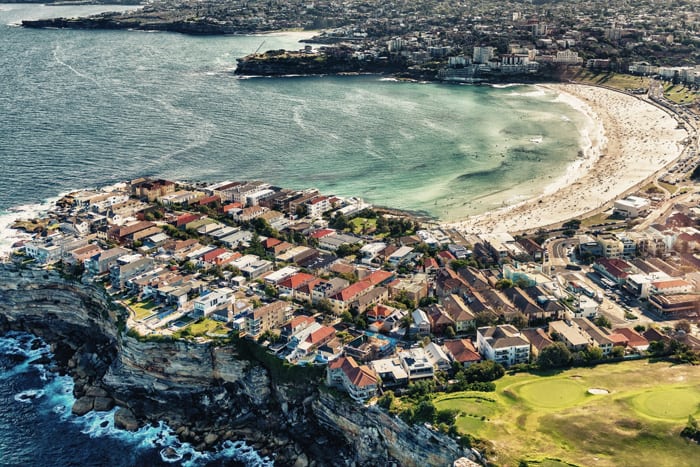 Enter the walk through the playground in Clarke St, Vaucluse and just follow the edge of the water south .. for as long as you want.
3. World-Class Culture.
Sydney is Australia's international city and its cultural and culinary offerings reflect the area's diversity.
More than 1/3 of Sydney's population was born outside Australia. This is reflected in Sydney's food culture, with an abundance of Asian, European and South American influences.
After moving to Sydney you may find yourself eating more Thai and Vietnamese food than you thought was possible. More on that shortly.
5. Looking For A Job In Sydney.
Moving to Sydney means looking for a job. If you're transferring from another company office overseas, this section will not apply to you. But if you have to find a job once you get here, there are a few things you should know.
A. Visa Types And Skilled Occupation List.
First, a necessity. If you're going to live and work in Sydney, you either need to be a citizen, or qualify for a visa.
While some employers may sponsor you for a visa, it's smart to learn as much as possible about your options, and the process, from the get-go.
You should also check to see if your profession is listed in Australia's occupations that qualify for a skilled visa.
B. Finding A Job.
If you're still unsure about which Sydney employers interest you most, using LinkedIn for your Sydney job search is a great idea. As you research job types and employers in NSW, take note of the recruiters' names you see popping up.
Send them a carefully crafted invitation to connect briefly outlining your career goals. But don't make it all about you. Is there something you can offer in return?
At the very least, be grateful and considerate in your approach.
C. Best Websites For Sydney Jobs.
What types of jobs are available in Sydney right now and who's hiring? There are several popular Australian job search sites that are worth checking out.
https://www.seek.com.au/
https://www.careerone.com.au/
Each of these sites offers details such as salary range and visa requirements. Seek is perhaps the most comprehensive as it also features company reviews, volunteering opportunities and businesses for sale.
D. Make Your Resume Aussie-Friendly.
Australian resumes have their own proclivities and unless you know what those are, you'll miss the mark with Sydney recruiters.
Fortunately for you, this is a topic I know just a little bit about.
(For useful tips and examples, read this post on how to prepare your resume for the Sydney market.
Also, keep in mind that Arielle Executive offers the best-rated resume writing service in Sydney and the top executive resume writing service).
E. You Can Work From Home.
Hybrid, flexible and remote work has been on the rise in Sydney. During the pandemic, businesses allowed their employees to either work from home for at least part of the week or chose to shed their CBD offices altogether.
(Related: Where To Buy A Herman Miller Aeron For Your Home Office?)
Most Sydney employers and employees saw this forced experiment as a success, so it's unlikely that the city will return to pre-pandemic levels of working from home.
For you, this means working from a home office is a viable option. Be sure to discuss it with your potential employer during the interview stage.
(Related: How To Claim Your Home Office Expenses).
6. Opening A Bank Account.
Major Australian banks have a strong presence in Sydney (I recommend Westpac, NAB and Commonwealth Bank).
International institutions such as HSBC or Citibank have fewer city branches and therefore offer less convenience, but may be a more efficient option overall for existing customers who are moving to Sydney.
In Sydney (and Australia in general), a transaction account or everyday account is a bank account for your day-to-day banking. In the USA this type of account is known as a checking account.
All will allow you to open an account before you actually arrive.
Typically, you can open an account online up to three months before moving to Sydney, then transfer money across so it's waiting when you get here.
However, you will not be able to access your funds until you arrive in Australia, visit a bank branch and activate your accounts.
If you'd prefer, you can also open an account after you arrive by visiting a bank branch.
Whichever option you choose, you'll need to verify your identity by providing the following originals and certified copies of the following documents:
Visa
Current passport or national identity card, or
Two of the following: Driver's licence, birth certificate or citizenship certificate.
If any of your documents are NOT in English, you'll need to get them translated by a professional translator accredited by the National Accreditation Authority for Translators and Interpreters (NAATI), or equivalent accreditation.
If you are a taxpayer outside of Australia you'll also need to provide your Tax Identification Number (TIN) for each country of foreign tax residency.
7. Renting An Apartment/House In Sydney.
There are over 500 suburbs in Sydney, ranging from uber-urban to beachy, to park-like, to village-esque in setting.
Of course, the prices vary as do the types of housing available. Where you end up will depend upon how much space you need and how close you'd like to be to work. The rental market is super competitive with a vacancy rate of less than 1%.
This is the most effective method for finding a long-term rental in Sydney:
Download the Domain app to your smartphone.
Perform a search for properties in an area that interests you and take note of scheduled viewing times. (These are usually held on Saturdays, with each property open for 30 minutes).
Create your "hit-list" in advance, planning out the sequence of properties you'd like to visit.
Hire a car for the day, or have your Uber account activated and ready to go. Pro tip: do not rely on taxis or walking as a method of transportation between properties – you will significantly reduce the pool of properties you're able to see.
Most property agents encourage you to submit your tenancy applications online. Ask them for website details before you leave the property.
Once you submit your application, expect a response within 3-4 business days.
You may not be successful in applying for your chosen property, so don't put all your eggs in one basket. Shortlist 2-3 properties that you like the most and apply for tenancy at all of them.
8. Which Area Of Sydney Should You Live In?
In Sydney's housing market, you really do get what you pay for. By increasing your monthly rent you elect to enjoy more of the following:
Proximity to beaches
Proximity to the CBD
Top-notch eateries
Beautiful architecture
Leafy streets
Space
Here are some insider tips for business people who are moving to Sydney:
Looking for a quiet, affluent suburb with larger homes? Try Vaucluse, Point Piper or Double Bay.
Looking for waterfront living and nice cafes? Go for North Shore suburbs such as Manly or Balmoral. But be warned – the morning traffic from these parts of Sydney to the CBD is notoriously slow.
(This applies to cars and public transport. If you end up moving to Sydney's North Shore and working in the CBD, either get to work early or accept that you'll spend at least 1 hour commuting to work).
The Eastern Suburbs, which include Bondi Beach, feel like upmarket holiday destinations. But that sensibility comes with a high price tag. Like the nightlife? Surry Hills is ideal and only 10 minutes from the CBD.
Potts Point and Elizabeth Bay are very, very trendy, very beautiful and very expensive. Pro tip: even though you'll pay top dollar for housing in these areas, you'll be able to walk to the CBD in under 20 minutes. When you factor in the time and transportation savings, your net cost of living becomes comparable with that in more "budget" suburbs.
Bondi Beach is loved by many in summer, but think twice before you rent an apartment there. It's expensive, the trip to the CBD is can be long and in the winter months the area is a windy, cold wasteland. This is offset by an abundance of great eating options. Everything inexpensive tasty eateries to top-tier restaurants call Bondi home.
Paddington and Woollahra are famous for their gorgeous terraces, set amongst leafy streets. These should be at the top of your list if you're moving to Sydney with your family and enjoy the finer things in life.
Living in a CBD apartment is an option for you if you're a hardcore, "I never leave work" type. There is an abundant supply of real estate in the city, but you'll find yourself travelling out of the city to find the best eateries and bars.
9. Real Estate Prices In Sydney.
While Sydney housing prices appear to be levelling off in 2018, the market is sliding down from an all-time high.
The average prices below will give you a sense of where to start your quest.
Here's a quick guide to monthly rental prices in Sydney:
Nice 1 bedroom apartment in City Centre or Eastern Suburbs A$3,000 – $5,000.
Budget 1 bedroom apartment in less prestigious/trendy/central areas: A$2,000 – $3,000.
Nice 3 bedroom house/terrace/apartment in City Centre or Eastern Suburbs: A$5,000 – $7,000.
Budget 3 bedroom house/terrace/apartment in less prestigious/trendy/central areas: A$2,500 – $3,500.
How does Sydney compare with the rest of the world? Well, the act of moving to Sydney can actually be an exercise in saving money – if you're hailing from London or NYC. This is a 2018 comparison between Sydney rents and other global cities:
London is 13.04% more expensive
New York is 32.81% more expensive
Los Angeles is 4.68% more expensive
Toronto is 38.06% cheaper
Paris is 33.58% cheaper
Dubai is 10.93% more expensive
Can't stomach paying that much rent on your own? Share an apartment or a house. Sharing is quite common in Sydney and Flatmatefinder should be your weapon of choice for this task.
10. Sydney Transportation System.
1. Sydney Transport App.
Download this to your phone and use it to get around.
2. Airport.
Sydney has only one international airport and it's only 20 minutes from City Centre (40 min during peak hour). A new airport is scheduled to open in western Sydney in 2026.
3. Public Transport.
Sydney's public transport network runs on a smart card system called Opal. Purchasing an Opal card is free and you can add money to it at newsagents and convenience stores across the city.
Once you've hit your daily cap ($15.40 from Monday to Saturday) you ride for free. Using an Opal card is more cost-effective than buying tickets once you're on the bus, train or ferry.
If public transport will be your thing, try downloading the TripView app to map out your travels.
On Sundays, you can ride all day with your Opal card for a mere $2.60 – a great way to check out Sydney's many neighbourhoods.
11. Should You Bring Your Pet?
Bringing your dog or cat to Australia isn't an easy process. Australia's geographic isolation and distinctive biodiversity and ecosystem are vulnerable to foreign influences.
Travel for your pet will involve lodging a permit and (usually) quarantining your pet upon arrival.
For more details, check out https://www.daff.gov.au/biosecurity/cat-dogs
12. Should You Bring Your Car?
It's interesting to note that, in Sydney, public transport and Uber are on the rise and the trend towards car ownership is on the decline.
Owning a car in Sydney is not as costly as Los Angeles, Houston or Seattle, but is more costly than New York and most major European cities.
If you want to drive legally on NSW roads you have to register your car. Registration fees depend on the size of the car.
If you're not already driving on the left side of the road, you're in for an adjustment.
Learn more at https://www.rms.nsw.gov.au
13. What's It Like To Live In Sydney?
As we lightly touched on, the weather and natural beauty in Sydney inspire outdoor adventures, both extreme and introspective. NSW is a bushwalker's heaven with loads of beautiful and popular trails.
Public transport is an easy way to explore many of Sydney's surf beaches, calm beaches and inlets.
From September to May the water is warm enough to swim in and, unlike most beach destinations in the world, many beaches have protected ocean pools.
If you and your kids love water you'll find yourself in good company, but remember – Australian waterways and beaches can be treacherous. Always obey the signs and, if travelling more than 100 metres away from the shore, you must wear a lifejacket.
If the ocean is not your thing, hit the countryside. Whether you want a weekend of bushwalking, surfing and sailing, wine tasting or skiing, you'll be able to find it on a short weekend trip from Sydney.
Explore NSW's wine regions in areas like the Hunter Valley, the Riverina or the central-western wine hubs of Orange, Mudgee and Cowra.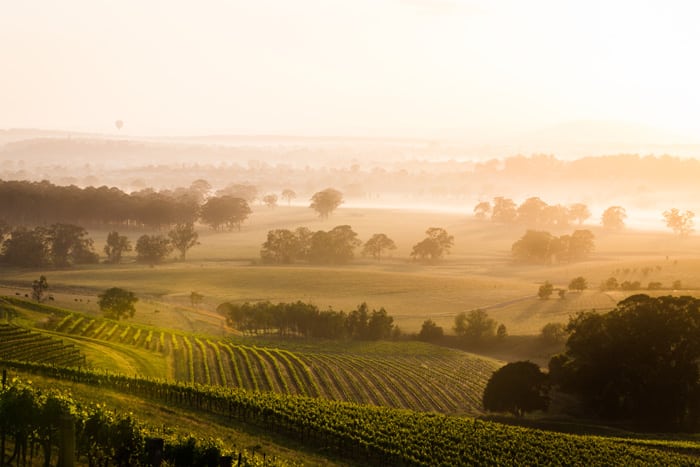 The NSW Snowy Mountains, about a five-hour drive from Sydney, offer skiing for three months of the year.
But remember, when you ask your Australian colleagues for advice on weekend trips, factor in that Australians tend to describe distances in terms of how long it takes to get there.
Beyond adventures out in nature, Sydneysiders are passionate about coffee and breakfast.
Moving to Sydney means being perpetually well-caffeinated.
From coffee cocktails to coffee "experiences" to cycling cafes, Sydney loves the bean. Areas especially known for great speciality coffee are Potts Point, Surry Hills, Bondi Beach. You guessed it, all are in the affluent Eastern Suburbs.
Make sure you spend some time in Bondi in the summer. Walks along the famous beach at sunrise and at sunset are unforgettable. Numerous cafes are reasonably priced and whip up some of the best breakfasts in the world.
Sydney's love affair with breakfast is boundless. If you're not a breakfast fan now, give it time. Soon you'll be spending your weekends brunching, in search of life beyond the typical egg.
14. Making Connections In Sydney.
Moving to Sydney doesn't mean you have to be lonely.
Aussies are a welcoming bunch. However, they have a fear of not being overbearing, so don't expect a lot of people to break the ice with you.
You must take matters into your own hands.
Here's a method that I tried and tested while travelling and working around the world. It works in any city, and especially in a vibrant city like Sydney.
Visit a WeWork co-working space and sign up for 1 month (approximately $500).
(You'll find a WeWork in Sydney's CBD. There's also one in Pyrmont and one in Barangaroo. All are very centrally located).
You'll find that you'll strike up friendships with people simply by spending a couple of days or evenings per week working from the space. However, you can take it further by attending events and talks which happen a few times per week.
Also make sure that you download and sign on to the WeWork app, which will provide you with notifications about the latest events.
A Lighter Side Of Moving To Sydney.
We've merely scratched the surface of what Sydney has to offer both as a place to grow professionally, and as a place to simply settle in and enjoy life.
As I said when we started this trip together, moving to Sydney is a huge step.
But for now, enjoy this humorous video on how to speak Aussie:
Cheers,
– Steven
Recommended Reading: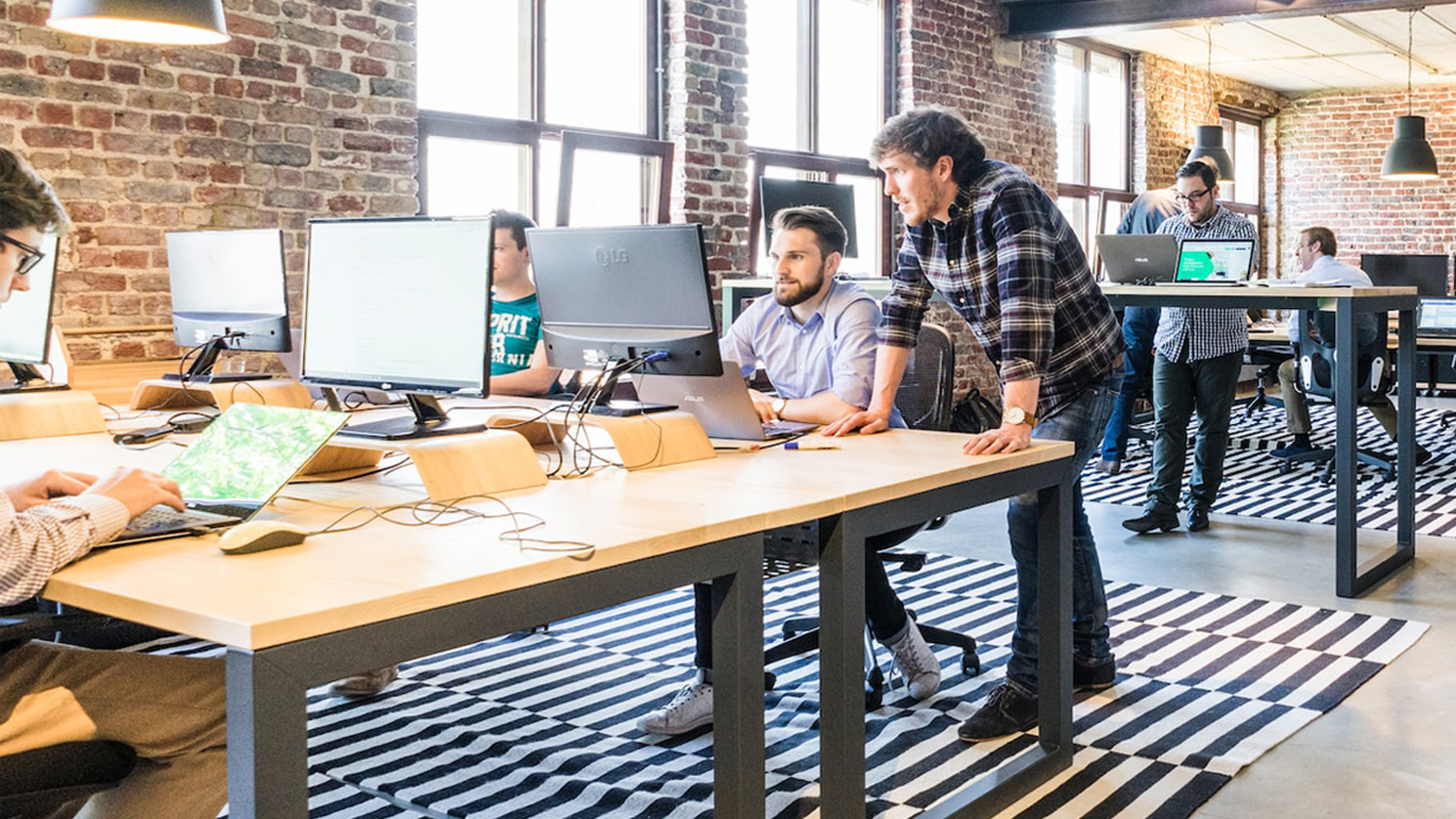 How To Become A Product Manager In Australia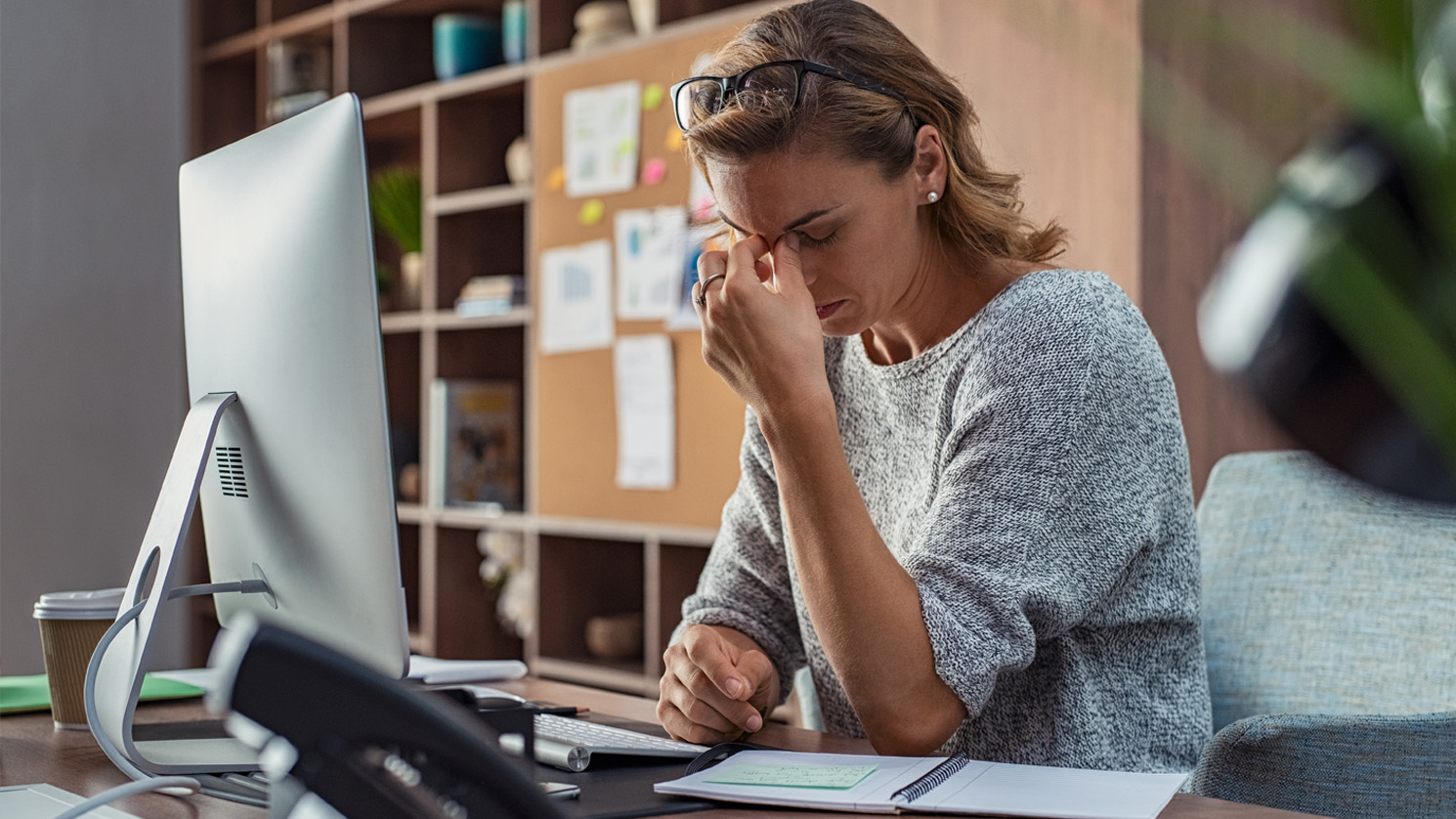 5 Signs Of Burnout At Work That You Must Recognise Early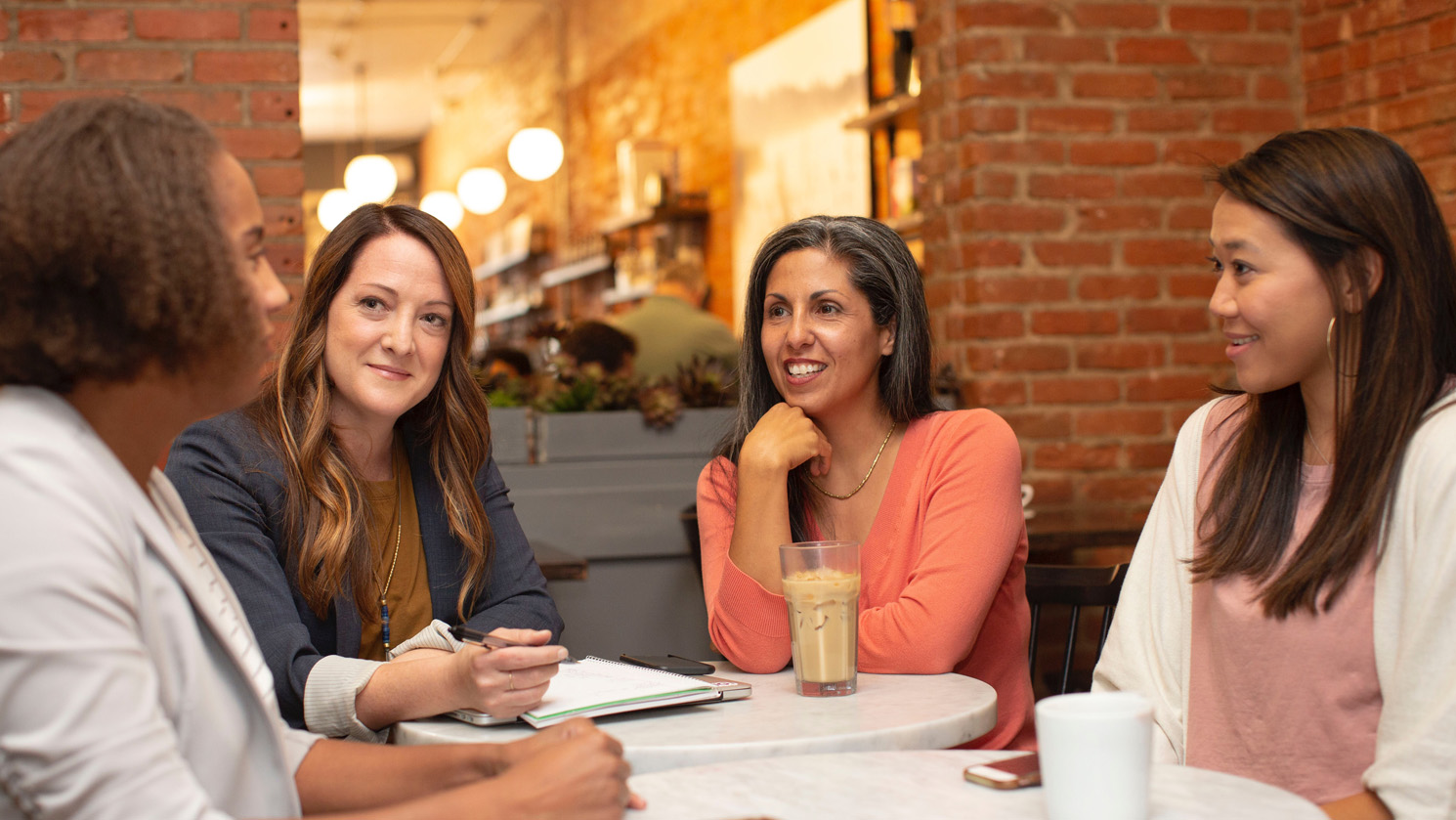 How To Build Relationships At Work With Teammates And Peers