Reading Time:
5
minutes
The Herman Miller Embody chair is one of Australia's most expensive office chairs. With a retail price of $3,000, it attracts a lot of attention, from both fans and haters alike.
With some of the best office chairs in Australia costing as little as $350 (I'm looking at you, Sihoo M57), the Embody chair faces stiff competition.
Why would you buy one of these, when you can buy eight M57s or four ErgoTune Supremes for the same price?
| Pros | Cons |
| --- | --- |
| Very Comfortable. Flexible frame makes it one of the most comfortable office chairs in Australia. | Very Expensive. $3,000 is a lot to spend on an office chair. |
| Accommodates Unusual Body Shapes. Great for people with long limbs, short torsos, big waists and everything in between. | Ugly Design. I don't dig the aesthetic. It looks like an obese crocodile. |
Reasons To Buy The Herman Miller Embody Office Chair.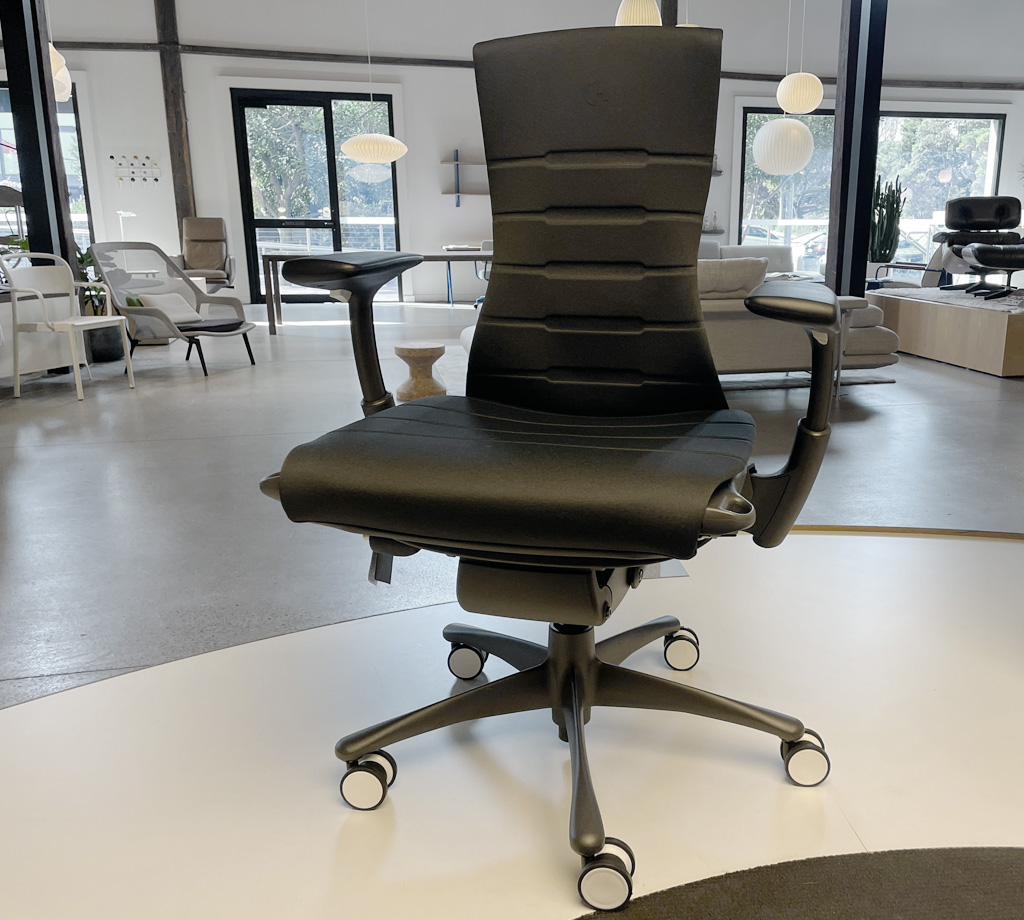 Above: Herman Miller Embody's waist-shaped backrest allows unrestricted arm movement.
The Embody is one of the most ergonomic office chairs on the market. Its backrest moulds to your body by flexing, rather than forcing you to adopt its shape.
The flexible "pixelated support system" encourages you to move while you work, which is excellent for ergonomics.
This is the opposite design philosophy of the company's other flagship chair, the Herman Miller Aeron, and I prefer it more.
The Aeron's rigid frame shoehorns you into a shape it deems "correct", while the Embody's pixelated backrest politely asks your body what it needs – and offers it on a silver platter.
Important!
The backrest is slimmer in the middle, allowing your arms to move back without colliding with the chair's frame.
The BackFit adjustment is a rare feature – even among premium office chairs – and allows you to adjust the angle at which the backrest meets the seat pan.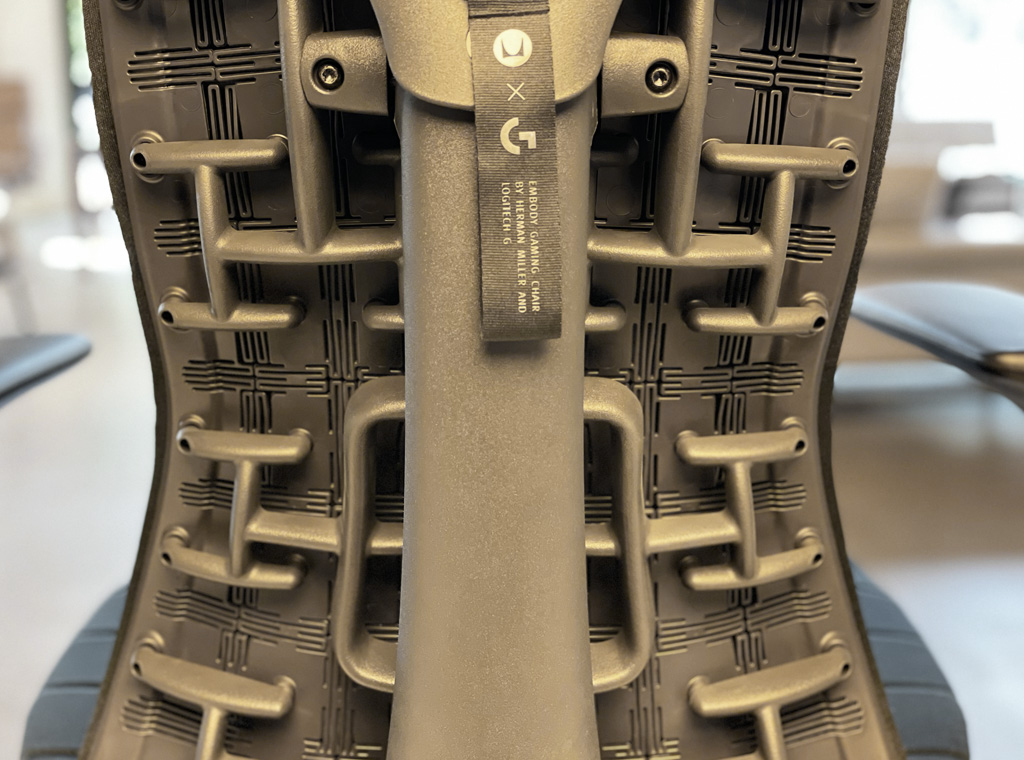 Above: The pixelated support system distributes your weight evenly across the entire backrest.
Most people probably won't use it after setting it once, but back pain sufferers will appreciate the extra adjustment option.
You can't lock recline in any position but can set the tilt limiter in any of its four positions.
You also get tilt tension adjustment, controlled by an easy-to-access knob on the left. I prefer Embody's recline to that of the Aeron.
(Related: Herman Miller Mirra 2 Review: Worth $2,000?)
In the latter, I feel like I'm about to somersault backwards, while in the Embody, I experience a safe, comfortable rocking motion.
Important!
The flexible seat pan offers plenty of height adjustment, with 38 cm at the lowest setting and 57.5 cm at the highest.
The seat cushion is wide enough for smaller people to sit cross-legged, with an equally generous 55 cm across the front.
Seat pan depth adjusts by 9 cm, which will make tall and short people happy by offering the correct amount of under-thigh support.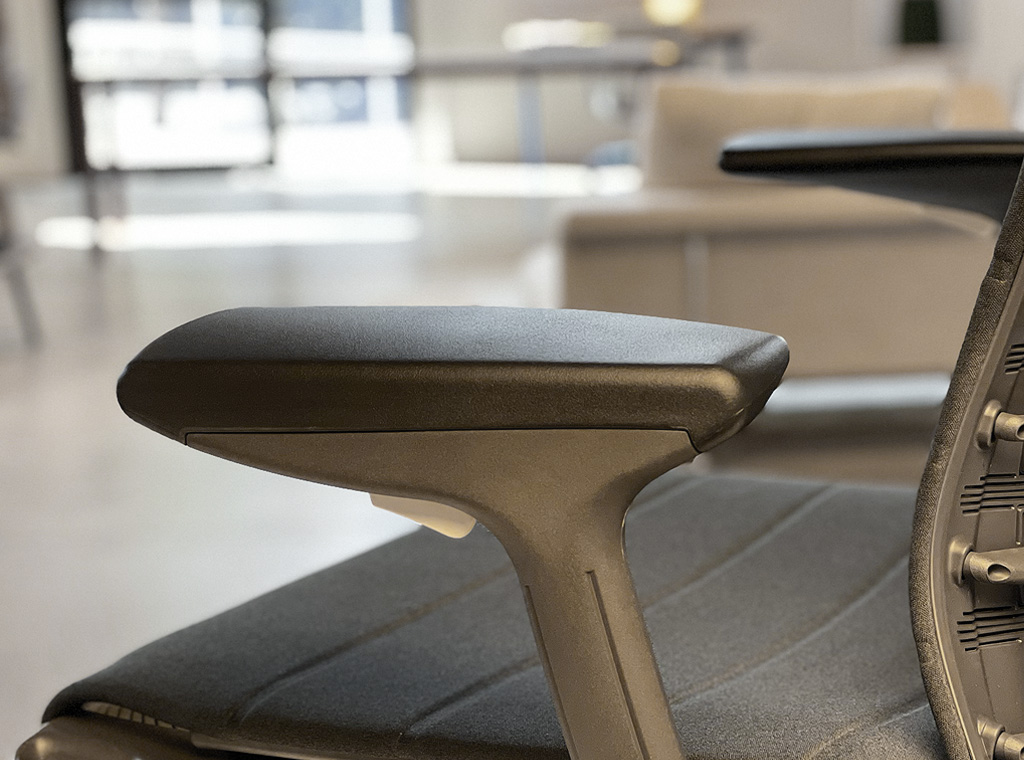 Above: Armrests have soft padding and offer plenty of real estate to land your elbows on.
Embody's armrests polarise people.
Personally, I'm on the fence about them. I love that the soft-touch surfaces give them a distinctly premium feel, but dislike that their excessive side-to-side wobble immediately takes it away.
But they extend higher, lower and wider than in any chair I've tested, making the Embody particularly great for people with unusual body proportions.
Important!
136 kg weight capacity is also great for accommodating heavier people.
As you'd expect, Herman Miller's build quality is good. With heavy use of metal in the base and seat, the Embody feels reassuringly sturdy.
All of the parts fit together nicely, with minimal rattles and squeaks. Herman Miller backs this up with their outstanding 12-year warranty.
(Related: Task Chairs vs Ergonomic Chairs: What's The Difference?)
Where The Herman Miller Embody Falls Short.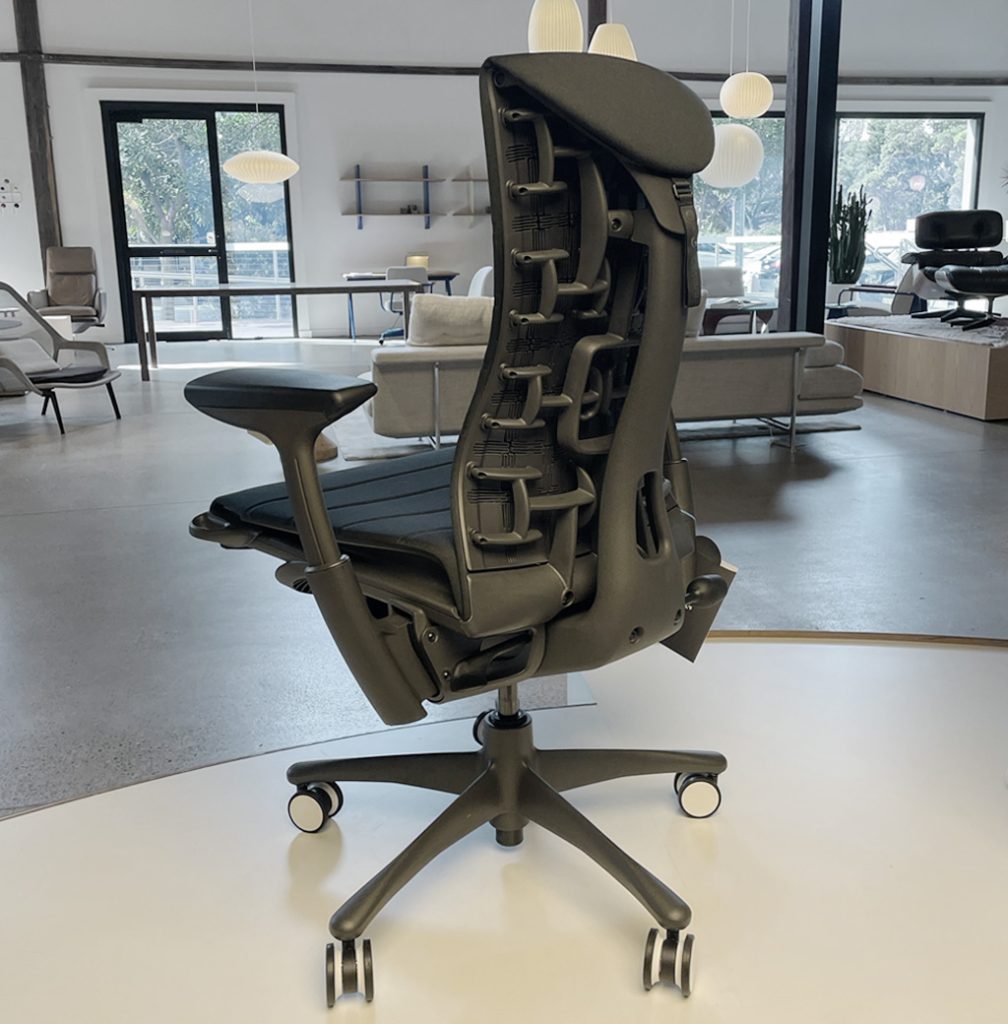 Above: Embody's design will not please everyone.
Do you like the Embody's design? I don't. Yes, I know that design is subjective, but we'll agree that this chair is striking but not elegant.
Especially from the rear, its teardrop shape reminds me of an obese crocodile who needs to go on a diet.
Cost is the second largest issue.
The Australian economy isn't thriving right now, so a $3,000 price tag will seem absurd to a lot of people (unless they bought a lot of NVIDIA stock a couple of years ago).
I don't love that Herman Miller delivers the Embody partially disassembled.
Most premium office chairs arrive at your door fully assembled, so this decision is a surprise.
While I suspect it has more to do with Embody's fragile backrest pixels being vulnerable to damage in transit rather than Herman Miller being stingy, it's still an unusual decision.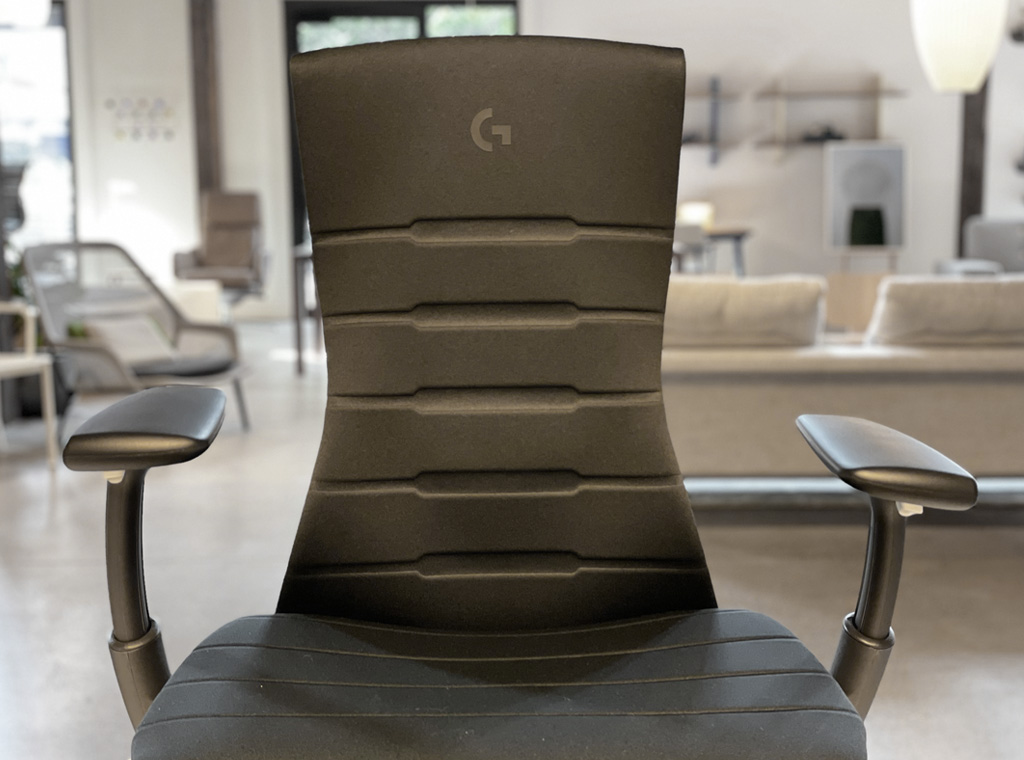 Above: Embody's seat pan is wide, deep, and comfortable.
I'd be more understanding if the company provided outstanding assembly instructions. Yes, they're legible, but they are written on paper that looks like an afterthought.
It's not a premium experience that you'd expect from a $3,000 product.
The Ergotune Supreme offers a masterclass in assembly instructions, printing theirs on a massive, novelty sheet of paper.
I was also surprised by the lack of lumbar controls.
Important!
While the Embody offers adjustable lumbar support that can be tightened or loosened, it doesn't offer the ability to provide targeted support to specific areas of your back.
Finally, Embody's arm pads don't offer depth or pivot adjustment, which is unusual for a premium office chair.
I'm sure 90% of people will be fine, but those who like to fine-tune your arm placement may find it odd.
How The Herman Miller Embody Stacks Up.
The Embody chair scores well everywhere – except aesthetics and cost.
| | |
| --- | --- |
| Adjustments | 4.5/5 |
| Comfort | 5/5 |
| Aesthetics | 3.5/5 |
| Build Quality & Warranty | 4.5/5 |
| Cost | 3/5 |
| OVERALL | 4.1/5 |
My Verdict On The Herman Miller Embody Office Chair.
If you have deep pockets (or your company is covering the bill), want a highly adjustable office chair and don't mind its adventurous design, the Embody is a good investment.
People with a high metabolism and living in hotter climates (or without air-con in their office) may dislike the amount of body heat that Embody's all-fabric construction traps.
Personally, I stick to mesh office chairs for this very reason.
But the Embody chair is great at catering to people with unusual body shapes. If you're unusually tall, short or large, its range of adjustment options will help you get comfortable.
You'll also appreciate it if you have unusual proportions (e.g., you have a long torso but short limbs or vice versa).
Steven
Recommended Reading: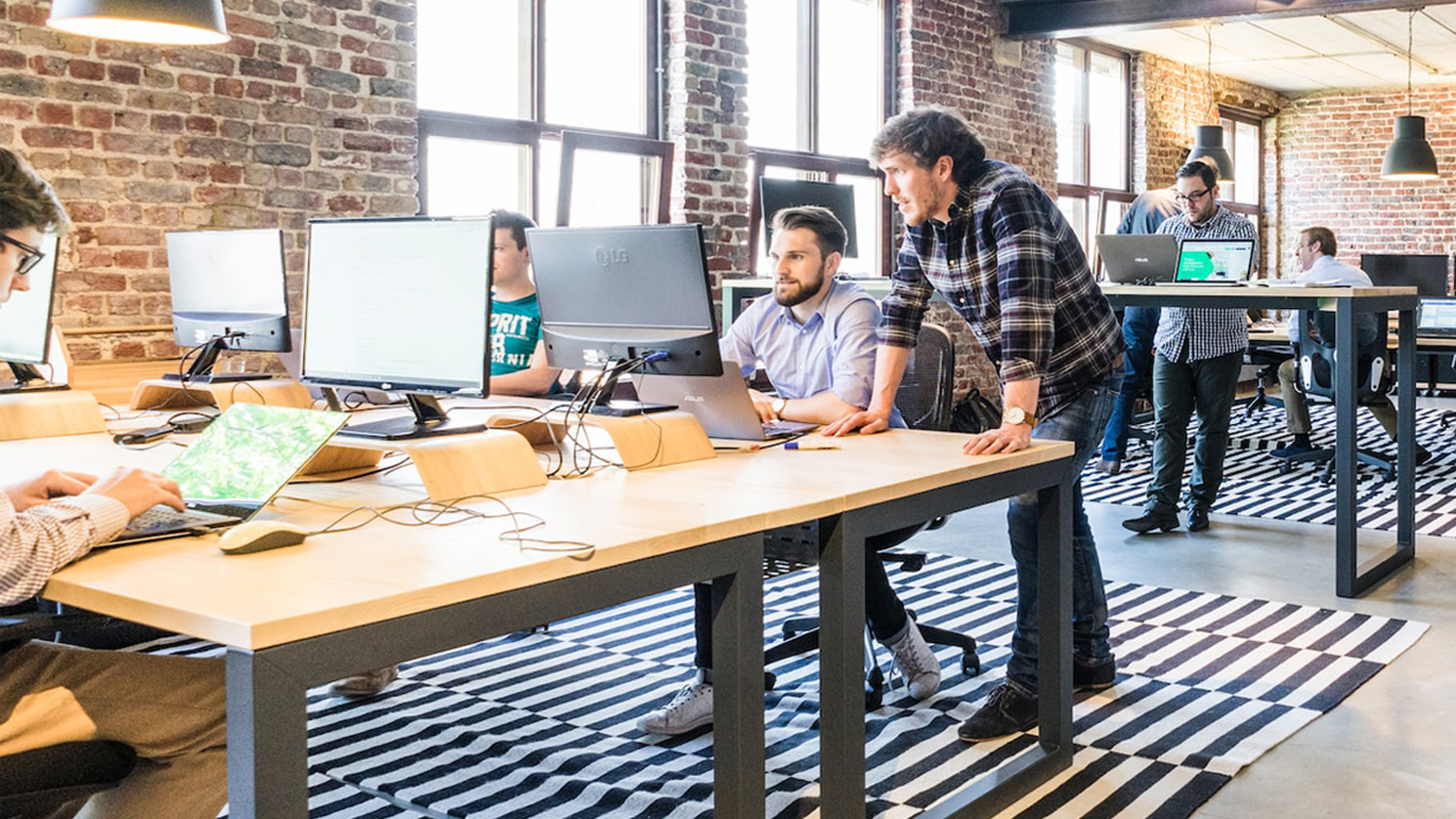 How To Become A Product Manager In Australia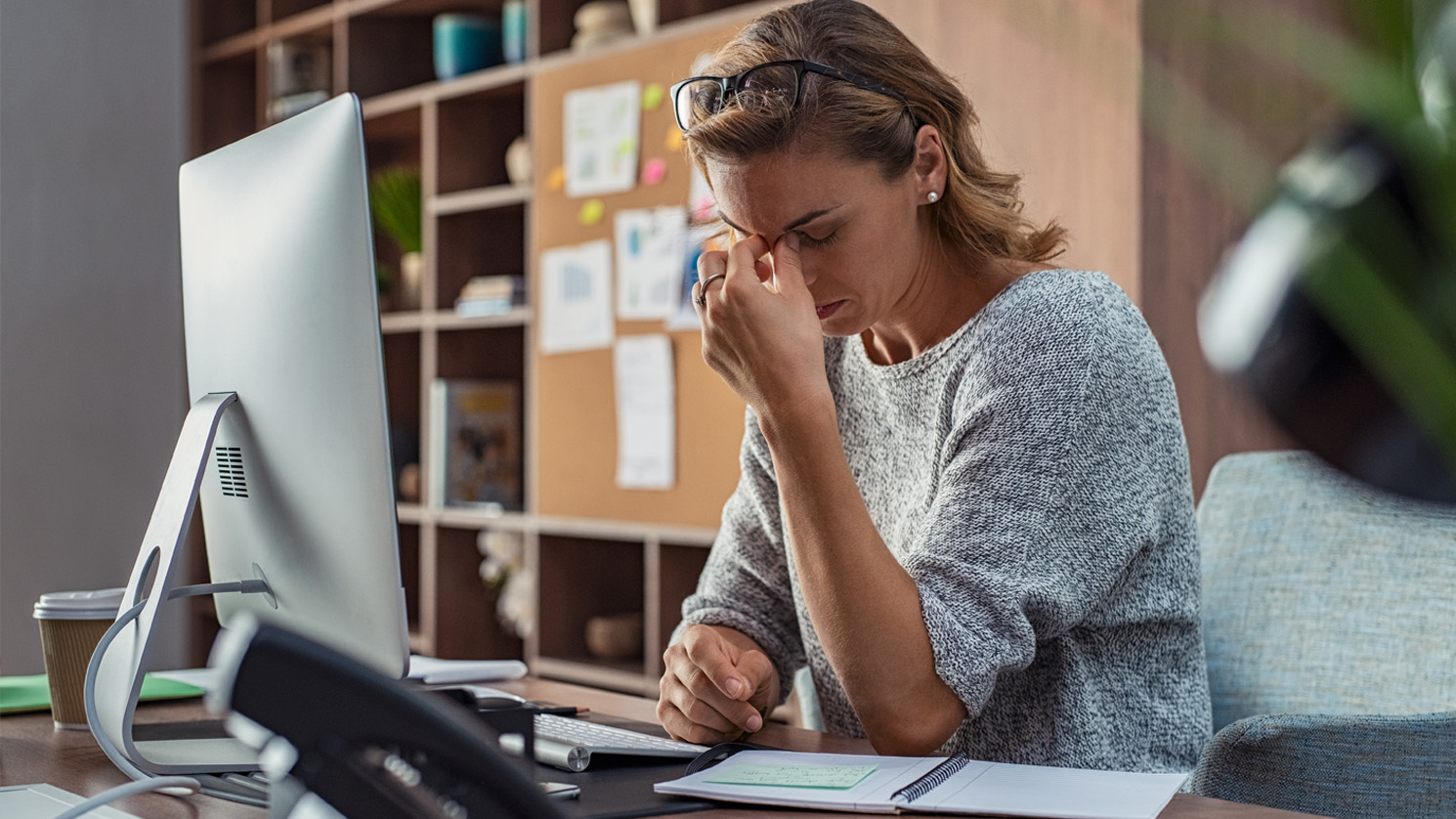 5 Signs Of Burnout At Work That You Must Recognise Early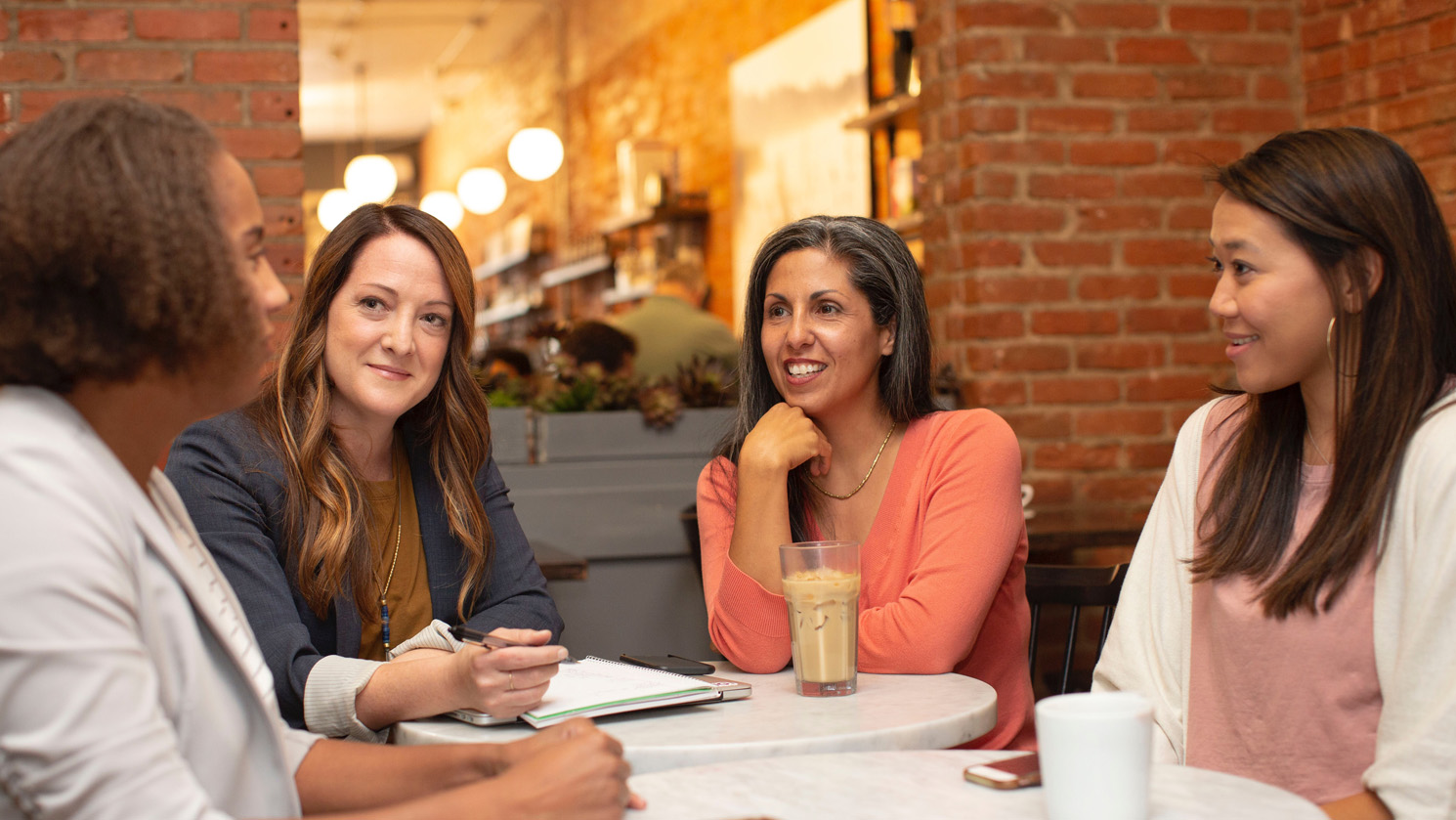 How To Build Relationships At Work With Teammates And Peers