---
Resume Writing Services For Management & Executive Professionals.
Secure a management, executive or board job you want with an expertly hand-crafted professional resume.
Why Hire Us To
Write Your Resume?
You Don't Have The Expertise
Language used in management resumes must differ to that of regular resumes. Executive and board resumes also have their own, unique language. We know all of these intricacies because we're veterans of the top-tier HR and executive recruitment world.
You Want To Be The 'Perfect Candidate'
Sharp positioning is critical. Underselling yourself will lead to lost opportunities. Overselling yourself can also lead to the same by making you appear arrogant. We know how to get this balance just right because we've successfully written over 700 resumes.
You Don't Have The Time
You can leverage your time in more effective ways. You are successful in your career because you've learned to delegate the right tasks to the right people. Delegate your resume writing to us and continue to focus on areas where you create the most value.
Common Resume Mishaps:
Forget corporate generalisms and impressive-sounding words that don't say much at all. For example, "liaised" and "utilised" serve no purpose except to fill space. "Extensive experience", "outside the box", as well as "managed and co-ordinated" do not belong on a professionally written resume, either.
Writing your resume is selling yourself. So, put on your marketer's cap. The recruiter wants to know what makes you different to another candidate with similar experience and seniority. Use action-centred tone, explain the nitty-gritty and don't forget to quantify your achievements.
Each words matters. So, don't look to job advertisements and position descriptions to get clues on what to write. Most of the time, job descriptions are a very non-specific, outrageously simplified version of what you really do. They're typically written by office juniors who don't yet understand the intricacies of management and are, quite frankly, boring.
---
Percentage Of Ordinary Resumes
Which Get Discarded After
The Initial 8-Second Scan
---
We Specialise In Crafting Resumes For:
---
Managers
"I am happy to say that I was offered a role as a Project Manager four weeks to the day I received my new resume & cover letter from you. I wish I had found you earlier."
Sasha W
Executives
"Just came from an interview for a CEO role. Both the HR Manager & Executive Director were so impressed with my CV, that they commended me on my well presented, thorough and articulate document. Twice."
Alex H
Board Members
"A curious and hugely beneficial side effect of having my resume written by you is my newfound ability to view my experience in a new light – deeper and more clearly than I could before. It's as if you've uncovered value points in my career that I didn't know I had."
Lauren D
Resume Crafted Specifically For Your Industry.
Is your industry within our area of expertise?
Find Out Now
---
---
---
---
Express Your Interest.
Start An Obligation-Free Conversation.
---
If you're a manager or an executive who is interested in having a resume which sets you
apart from the pack, express your interest in our professional resume writing services
by completing this form. We'll be in touch within 3-4 business hours.
---
---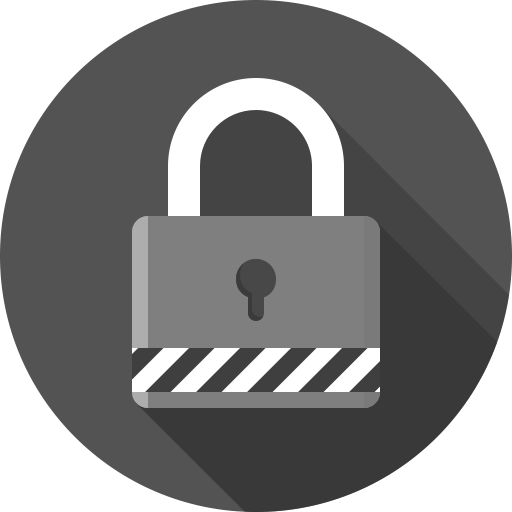 Your information is 100% safe with us.
---
What Makes Us Unique?
At our core are class-leading levels of Human Resources and Digital Marketing expertise, which enables us to equip you with tools that make you significantly more marketable during job search.
---
Frequently Asked Questions:
---
Can I see some testimonials from your real clients?
Yes. We have the highest number of five-star Google reviews among all professional resume writers in Australia. You can browse all of them on our Google Plus page. In addition to that, clients regularly email, text and tweet feedback to us, which we post here.
Who is your typical client?
Our resume writing services aren't for everyone. We are probably a great fit if you're seriously invested in your career, are at a managerial, executive or board level and value long-term business relationships which are rooted in trust.
Can I see some examples of your resumes?
Yes. We avoid displaying examples publicly because – sadly – we find that they get quickly copied by our competitors. This creates a dangerous situation for job seekers, who end up paying for resumes that on surface level look the part, but miss the mark in terms of the required depth. Contact us and we'll be more than happy to show you our work.
What format will my resume be sent in?
Professional resumes are written using Microsoft Word and are not password protected, which means you will be able to amend the documents yourself in future. A PDF version is possible, though we don't recommended it, as some recruitment applicant tracking systems cannot scan this format and pick up keywords that we optimise your documents for.
Do you serve clients outside Sydney?
Absolutely. Even though we're based in Sydney, we've written resumes for clients in every state of Australia. The entire process can be done remotely via telephone and email.
Are you a certified resume writer?
Let us give you some context first. CARW (Certified Advanced Resume Writer) and CMRW (Certified Master Resume Writer) courses are run by CDI (Career Directors International), a US-based association for professional resume writers. CDI also runs TORI (Toast of the Resume Industry) awards. We considered becoming a CDI member, however after careful consideration we chose not to. Quite simply, we believe that this body must do more in order to keep up with the realities of today's job market. We re-write many resumes previously written by CDI-certified resume writers; ones that fail to get noticed by today's HR managers and recruiters. To ensure that the advice we give my clients is not antiquated, we chose a different path – we regularly attend LinkedIn conferences, invitation-only events for HR professionals and closely follow job search trends on HR blogs, social media as well as industry thought leaders. The marker that we use above all to gauge our effectiveness, however, is live feedback from you. Here's what people say about resume writing services we've provided them with. Google Reviews >
I'm worried about confidentiality.
We understand. Our clients include high-profile executives of publicly listed Australian companies, which means we understand the importance of discretion and privacy. Your information will never be sold nor shared with anyone beyond our tightly knit team.
---
Arielle Careers, 2505/393 Pitt Street, Sydney, NSW 2000 | (02) 8007 5600 | © Copyright 2015 Arielle Careers. All Rights Reserved.