Ultimate Guide To Choosing A Great Resume Writer
Ensure that your resume impresses top employers.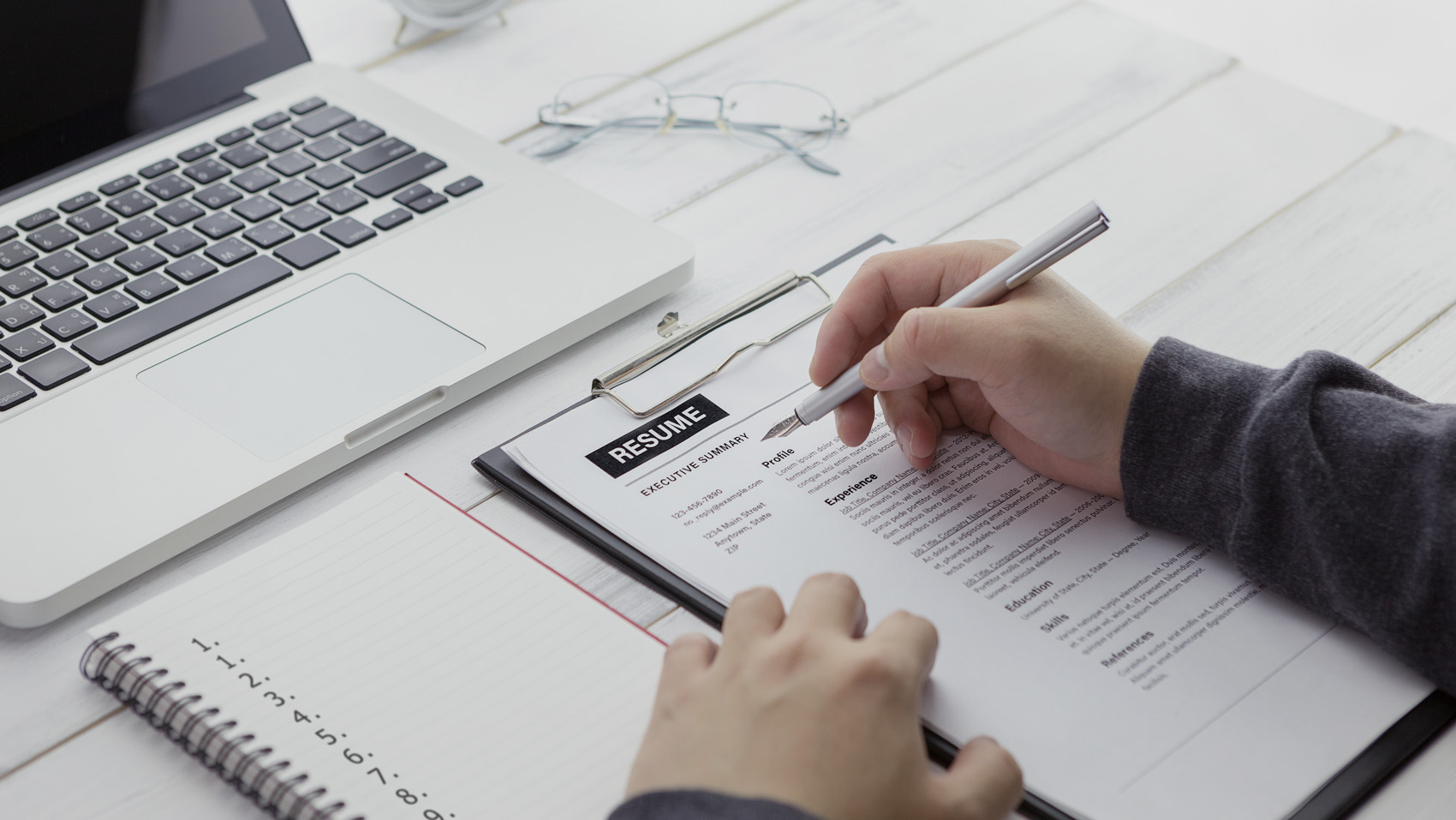 How to choose the best resume writing service? What questions should you ask? Which warning signs do you need to look for? 
Ultimate Guide To Choosing A Great Resume Writer
The world of professional resume writers is a murky one. And today I'd like to share with you a few guidelines which will help you avoid the charlatans of this industry.
In the interest of total disclosure, you need to know that I own and manage Arielle Executive.
We are a full-service advisory firm that provides, among other things, top-tier resume writing services to senior business leaders. (If you're not quite at the executive level, check out our sister budget brand, Exceptional Resume Writers).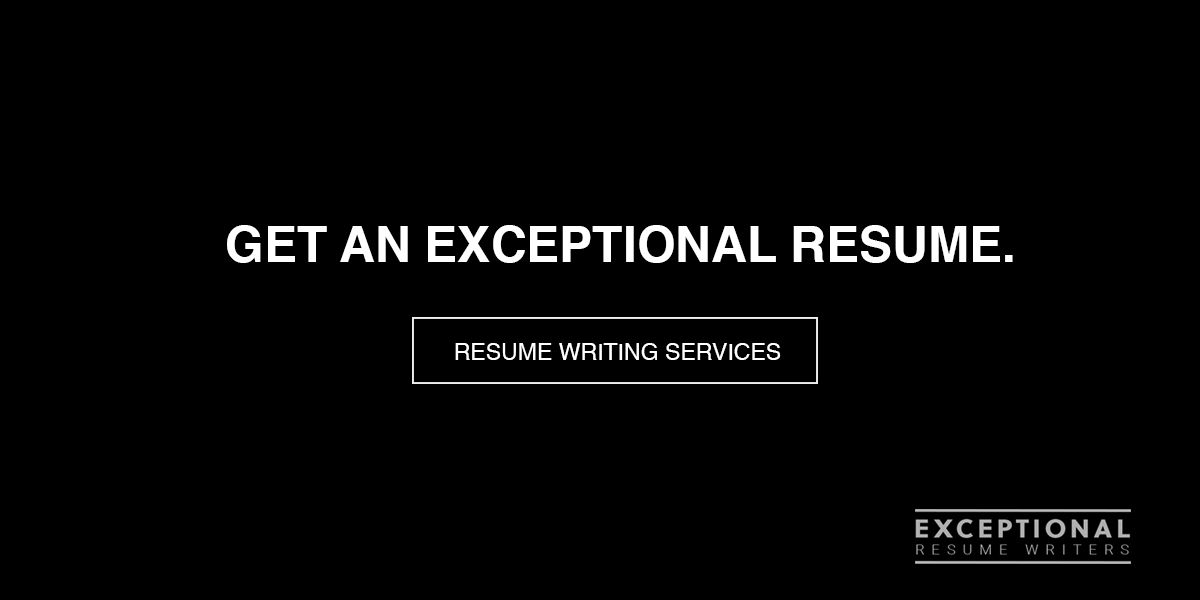 This means I have a vested interest in writing this post.
That may be true. However, I also have little interest in selling services to people who don't need them.
Our philosophy is to only work with a select group of clients, to under-promise, over-deliver and obsess over the tiniest of details.
I'm Not Saying This To Boast.
Rather, I want to set the correct context around this post. While business growth always feels nice, my purpose here is not to convince you to become our client.
It's to help you navigate the complex, confusing (and – sadly – often unscrupulous) world of resume writers.
(Of course, if you do choose Arielle Executive as your preferred resume writing partner, my team and I will be greatly honoured to help you gain competitive advantage over your competition).
Let's go.
Table of Contents:
Why I Wrote This Guide.
Choosing a resume writing service is one of the most important career decisions you'll ever make.
Here's why:
A highly skilled resume writer will open doors for you by positioning you as a clear, unique answer to an employer's needs.
An ordinary resume writer will make your career stall by making you look identical to every other candidate in the marketplace.
Why Do You Need A Resume Writer?
It's important to realise that when you engage a resume writing service, you're not simply buying a page of clever words.
Instead, you're setting out to receive something much more valuable – a document which shifts the balance of power between yourself and a prospective employer.
A great resume writer will provide you with a leap in competitive advantage over candidates who are competing for the same role as you.
For you, the ideal outcome is having more:
Confidence that you have a strong competitive advantage
Luxury of being able to enjoy offers coming to you, instead of you having to chase them
Freedom to choose between multiple lucrative job offers
Peace of mind that your application will rest on top of the pile
Sadly, these hopes are often not realised. Here's what usually goes wrong.
The Most Common Resume Writer Fails.
1. Fluff.
To compensate for their lack of commercial grit, a resume writer may inject your resume with hyperbole and hollow, generic facts. These do not offer any meaningful insight into your unique abilities or the logic behind your career moves.
(Related Article: Ultimate List of Resume Mistakes).
2. Keyword Stuffing.
In a clumsy (albeit well-intentioned) effort to help your resume pass through Applicant Tracking Systems (ATS), a resume writer may resort to "optimising" it with relevant keywords.
Good news – your resume passes the ATS test. Bad news – it looks the same as 30 other resumes in the recruiter's inbox. You win the battle, but you lose the war.
(Related Article: How To Write A Resume That Passes Through ATS).
3. Weak Targeting.
I see a lot of "professionally" written resumes which fail to go beyond the generic "I have 20 years experience, yadda, yadda.." narrative. As such, they are very good listicles of your career history – and very bad marketing documents.
A top-notch resume should grab a recruiter (or a hiring manager) by the eyeballs – because it is written exactly with them in mind. In marketing, we call this having a target audience of one.
4. Dated Design.
Confusing, sloppy, difficult-on-the-eye design is still very common.
Also, layouts are often not optimised for digital devices. This frustrates Millennial recruiters who have been reading everything from mobile phone screens since they were 5 years old.
How To Choose A Masterful Resume Writer.
Now that you understand the problems, let me show you how to avoid them. Follow these 7 guidelines to filter out the chaff.
1. How Is Their Marketing?
A resume writer won't be able to market you any better than they market themselves. It's an inescapable law of this industry.
That's because the core process of resume writing is, in fact, not writing at all.
While superb writing skills are essential, 80% of the work involves discovering and articulating points of differentiation, then weaving those points into a compelling narrative that's commercially meaningful to prospective employers.
In that sense, the act of writing a resume is much more closely related to the field of marketing.
I discovered this the hard way, after trialling – and choosing not to hire – countless Oxford- and Cambridge-educated English Literature PhDs. Despite their enviable writing talent, they couldn't craft a resume that would be noticed by employers.
When you're searching for a resume writer, you're looking for a rare breed of a professional whose marketing and business chops are backed up by recruitment and writing experience. Not the other way around.
When evaluating a resume writer, ask yourself – how good are they at marketing themselves? In other words, are they a generic resume writer, or is there something unique about them?
Things to notice:
Positioning: Is it clear and confident? Or is it vague and "mee-too"? Are they able to express how they differ from their competitors without falling back on the usual superlatives?
Web Copy: Is it generic, lifeless, dry and propped up by clichéd phrases like "extensive experience", "comprehensive range of skills", "working in many sectors" and "extremely passionate"? Or is it precise and crisp while also being emotive, meaningful and colourful?
User experience: Does the design of their website overwhelm you? Or does it give you what you need, when you need it?
Imagery and graphics: What about nonverbal communication? How is imagery used to support the brand story? Do you see generic, overused stock photos? Or a sustained, strategic effort to ensure that unique images are used to enhance their core message?
Attention to detail: The difference between good and outstanding marketing is always in the fine detail. Often a single word can transform the impression made by a brand. Do you get a sense that these people take pride in their work?
2. You (Almost Always) Get What You Pay For.
Broadly, Australian resume writing services operate at 3 price points:
$50-$200: resume mills. "Bums-on-seats" operations which focus on spicing up the language and cleaning up the layout. Minimal attention paid to positioning and branding.
$200-$800: mid-weights. An attempt is made to use good language and target your resume to a specific role (with varying degrees of success).
$800 and above: top-notch. The service aims to produce a resume which is, effectively, a marketing campaign for your brand. It distils your value and aligns it with your desired career direction. A captivating story is weaved through your resume and other career assets.
Cost has traditionally correlated positively with quality.
However, I've lately noticed a disturbing trend where "resume mill" grade resumes are sold at "mid-weight" and "top-notch" prices.
To avoid becoming an owner of an overpriced, but underperforming resume I highly recommend that you ask resume writing companies for a couple of resume examples, written for candidates at your level of seniority.
You may not be a resume writer, but when you compare a couple of these side-by-side you'll quickly figure out whose resume writing style would offer you the strongest representation.
3. Look Out For Fake Reviews.
The authenticity of website testimonials is almost always impossible to verify.
A more reliable sign of credibility is a substantial number of positive reviews listed on Google My Business. This platform includes checks and balances which attempt to ensure that reviews are authentic.
However, Google My Business reviews can also be fabricated. Thankfully, they're often easy to spot.
Most of the time, fake reviews will be written by the same person, which means they'll inherit that person's preference for sentence structure, tone, punctuation and rhythm.
They also tend to repeat the same few points, which the business owner knows to be key sticking points for potential customers.
For example,
At first I was concerned about the cost, but now I'm so glad I've spent the money.
I recommend that you read 5-10 reviews and pay close attention to what's being said. See if you can identify patterns in the language and stated benefits.
Note that the absence of a photograph in a reviewer's profile isn't necessarily an indicator of inauthenticity. Due to the sensitive nature of this work, quite often clients prefer to remain anonymous.
However, be wary when profiles of most (or all) reviewers lack photographs. Again, look for unnatural patterns.
4. Ensure That They're A Match For Your Level Of Seniority.
While you're examining resume writer reviews, pay close attention to the profiles of the people who posted them. Do they hold positions similar to yours? Are they cut from the same cloth as you?
Do they write like you do?
A resume writer might have five-star reviews from a dozen accountants and electricians, but that doesn't mean they can write an effective resume for a CFO.
Find a resume writer who has substantial experience in writing resumes for people who are at your level of seniority.
(Related Article: Read This Before You Copy An Executive Resume From The Internet).
5. Beware Of Credential Flashing.
This may surprise you, but there are actually several certifications for resume writers. These include Certified Professional Resume Writer (CPRW), Certified Advanced Resume Writer (CARW), and Certified Master Resume Writer (CMRW).
I don't have them. Nor do any of my team members. And we don't intend to get them.
After careful consideration, and after consistently receiving enquiries from people whose "certified" resumes failed to produce results in the job market, I realised that these certifications weren't adequate.
In my experience, the performance of resumes written by certified resume writers is unnecessarily curbed, because the certifications were developed for a world that is rapidly disappearing.
Today's hiring managers and recruiters play by the rules of Headhunting 2.0 [Read my interview with the BBC, where I explain this concept in detail].
The best resume writers intimately understand the expectations of this new world.
I suggest you look beyond the certification credentials for up-to-date, real commercial experience. Which brings me to my next point.
6. Examine Their Experience.
Most resume writers claim to have HR and recruitment experience. However, they rarely explain what that means.
While HR and recruitment experience certainly helps to write a resume – because it provides a "behind the scenes" insight into the needs of hiring managers – not all such experience is useful or relevant.
For example, people who performed HR duties as part of an admin role are unlikely to possess the same amount of shrewdness as people who did respectable stints in HR at top-tier consulting firms.
Read between the lines. Ask about the specifics of a resume writer's stated experience:
Where was the experience earned?
What did the job involve? Junior-level HR/Recruitment tasks? Or senior advisory and decision-making responsibilities?
How substantial was the portion of the role that involved HR/Recruitment?
Was the position held as part of a structured, successful HR/Recruitment career? Or as part of a temporary job?
How long was the position held?
7. Look For Evidence Of Thought Leadership.
Every resume writer will tell you that you should publish content and develop your online presence. Are they putting their money where their mouth is? Or are they simply preaching?
If it's the former, take a close look at the quality of their content. Read a few of their posts.
Does it seem like they really care about their chosen topic?
Are they generating and broadcasting innovative and original thoughts? Or are they producing "content for the sake of content", full of generic advice that looks like it's been cheaply outsourced?
Here are a few other quick checks you can perform to help you choose the best resume writing service that's in step with the times:
Online Presence: What do you see when you Google their name and company? What happens when you Google their name in combination with words "resume writing" and "personal branding"?
Authority: Have they written any content for legitimate, authoritative industry blogs?
Credibility: Have their opinions been quoted by any credible publications?
LinkedIn: Does their LinkedIn profile appear professional and engaging?
Conclusion.
By publishing this post, I hope to help you choose a resume writing service which can deliver the results that you deserve.
You are great, but you won't realise your full potential if you don't communicate what makes you so great via your resume.
Happy hunting.
– Irene
Responses:
Sorry that something went wrong, repeat again!