Why Hire Us?
Because you're a highly ambitious senior business leader – and you want to be the frontrunner for top leadership opportunities in this ultra-competitive, increasingly digital, fast-paced world.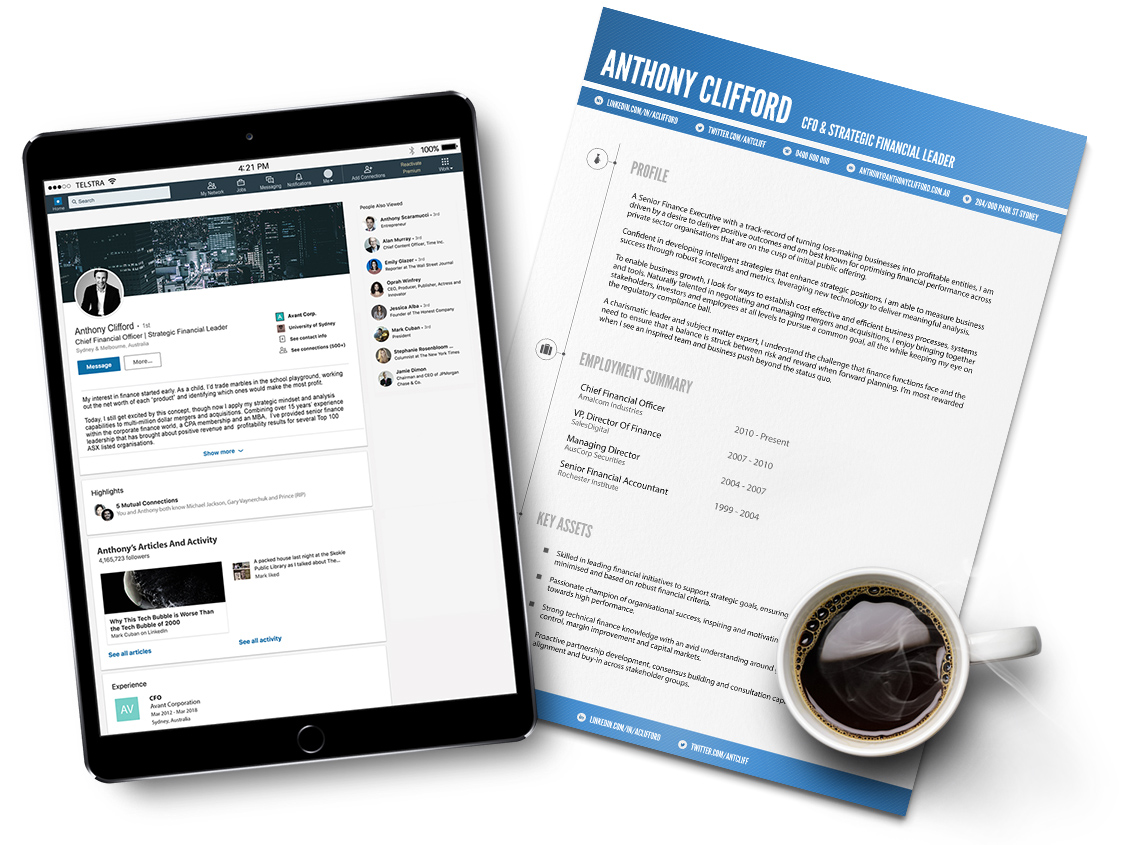 You are also savvy enough to know that your existing network and old resume are not enough to present you with the best opportunities and to position you as the winning, in-step-with-the-times, superior candidate. In 2019 and beyond, you need to know how to out-market, out-communicate and out-smart your competition.
Why Should You Choose Arielle?

You Are Not Generic
We don't cookie-cut. We painstakingly hand-craft every personal brand to ensure that it communicates your unique value to recruiters and hiring managers.

$43,000 Average Salary Uplift
Your next job comes with a hiring salary range. The better you market yourself, the more leverage you'll have when it's time to negotiate your offer. According to our latest customer survey, our clients see an average $43,000 salary increase after using our personal branding technology to obtain a new position.

We Know Executive Careers
We work exclusively with senior decision makers, which means we intimately understand the nuances and complexities of executive careers.
What Is The Process?
The Arielle team begins our engagement with you by laying the foundations of your personal marketing strategy. Long before any writing or design work takes place we draw upon our years of HR, recruitment, marketing and copywriting experience to dig deep into your background and discover the building blocks of your brand.
You Benefit From Our Proprietary Methodology.
We then explore your desired positioning while scoping and defining your career accomplishments. We seek to understand your core values, differentiating points and skillsets. Finally, we translate all of the raw data into your brand; one with a compelling story and unique positioning in the market.
Recruiters And Hiring Managers Notice You.
Most importantly, we create a brand for you which occurs as the clear answer to a specific employer's commercial problems; one which connects to their needs and compels them to reach out to you.
You Get A Competitive Advantage System.
After your brand foundation is developed, we use it to craft your marketing collateral. This includes a targeted resume, a beautifully presented LinkedIn profile and, optionally, a headshot and interview coaching. All of these elements work as a system to position you as the strongest, most suitable candidate.
---
Job Search Services In Detail:
You're In Great Company.
Our views on personal branding have been featured by top-tier media publications, respected professional networks and blue-chip organisations.

Real Business Leaders,
Getting Real Results.
We've consistently held a 5-star review rating on Google for the past 7 years. These are just a few of our success stories.