Executive CV & Resume Writing Service.
Our executive CV and resume writers have helped over 2,000 senior business leaders, executives and directors successfully compete for top leadership roles.

Why Do Most Resumes Fail?
A typical resume – even when it's written by a professional resume writer – is simply a flyer that lists surface-level aspects of your career. Your qualifications. Your tenure. Your career progression, duties and accomplishments. While these are important, they're not enough to position you as a superior candidate in 2019 – especially at the senior level. Today, competition for top leadership roles is at an all time high. In this environment, an ordinary CV simply fails to position you as the candidate of choice.
What Does A Resume By Arielle Executive Do For You?
It gives you an edge over your competition by positioning you as someone who understands commercial realities of business decision makers – and who can solve their deepest problems. The result? Hiring managers and recruitment-related stakeholders see you as a strong fit.
Our Clients Agree.

"Arielle recently did a makeover of my resume, cover letter and LinkedIn profile. The results were simply amazing! I have since taken on a very exciting assignment and am very grateful for the fantastic result, which was in no small part as due to the work done with the Arielle team. Would I use them again? Absolutely!"
Aaron McGrath
Executive Director, Luxury International Hotels & Resorts

"Irene and her team were a pleasure to deal with. They helped me with professional career documents and advice that I have no doubt will help me stand out from the crowd. Irene was professional, interested and thorough. I would have no hesitation whatsoever in recommending Irene and her team at Arielle."
David Cuda
Finance Director, OPTUS
A CV That Does Justice To Your Career.
If you're like most high-achieving business leaders, you've had a stellar career which you're proud of, but you could use some help with communicating what makes you great - and how you differ from other, similarly qualified candidates. Our professional resume writing service is a solution to this problem.
Get A Massive ROI.
You are successful because you have learned to delegate the right tasks to the right people. Delegate your resume writing to us and continue to focus on business matters where you create the most value. A compelling, high-performance, professionally written resume from Arielle Executive is a smart investment in your future.
Trusted By Top Executives.
Senior management, executive and board resumes need to "speak" a level of language that communicates your seniority. We know how to get the language right because since 2011 we've successfully written over 2,000 executive CVs and resumes.
Real Business Leaders,
Getting Real Results.
In a nutshell, our resumes and CVs work. We've consistently held a 5-star review rating on Google for the past 7 years. These are just a few of our success stories.








Secure Your Next
Leadership Role.
After choosing our executive resume writing service, clients have progressed into senior leadership roles at these companies:

Increase Your Visibility To
Executive Search Firms.
94% of recruiters and hiring managers rely on LinkedIn and Google to inform their hiring decisions. Your CV will be most potent when it's part of an intelligent, strategically integrated ecosystem that allows a recruiter to interact with your brand across multiple touchpoints. Such touchpoints typically include a LinkedIn profile and a headshot – and can be added to our resume writing packages.
Beat Your Competition.
We are not a resume mill with a shopping bag of pre-written resumes and CVs. We take the time to understand your background and learn about the cultural environment you operate in. We then build your resume from the ground up for your situation, never using generic filler statements and ensuring that every word has a purpose.

Frequently Asked Questions:
I'm not at C-suite, executive, director or board member level. Can I work with you?
Solving problems of a strictly defined clientele allows us to be highly effective at what we do. As a guide, we only work with business leaders who have held senior leadership positions such as GM, Director, CXO, Head Of [a business unit], Regional Manager and National Manager.
Do you serve clients outside of Sydney & Melbourne?
Yes. While most of our clients are Sydney and Melbourne, we can provide you with second-to-none CV and resume writing services if you're based elsewhere in Australia or overseas.
Are you a certified professional resume writer?
After careful consideration, and after receiving a number of enquiries from people whose CPRW and CMRW writer-written resumes failed to produce results, we decided that these certifications weren't adequate. Today, hiring managers and recruiters want to see a career brand and story, which is why we've focused on forging a new path forward, creating a proprietary, brand-centered Arielle method to professional CV and resume writing.
In addition, to ensure that our method does not become antiquated, we regularly attend LinkedIn conferences and invitation-only events for HR professionals while closely following workplace trends on leading business blogs and social media channels.
Can I see testimonials from your real CV and resume writing clients?
Can I see some examples of your resumes and CVs?
Of course. We avoid displaying examples on our website because – sadly – they quickly get copied by people offering "weekend warrior" CV and resume writing services. Unfortunately, a Picasso replica ain't the real deal. The good news is that we're more than happy to show you examples of resumes and CVs we've crafted for professionals with a level of seniority that's similar to yours – simply contact us to start the conversation.
I'm worried about confidentiality.
We regularly provide CV and resume writing services to high-profile executives of publicly listed Australian companies, senior government officials and leaders of well-known international unicorn startups, which means we understand the importance of discretion and privacy. Your information will never travel beyond our small, tightly knit and highly professional team.
I simply want a competent, affordable resume/CV writer. Can you recommend someone?
What format will my resume be sent in?
Your resume will be written using Microsoft Word and will not be password protected, which means you will be able to amend it yourself in the future.
I can write my own resume/CV. Why do I need to hire a professional resume/CV writer?
In 2019, a resume is a core component of your personal brand. It should be treated as such, with the appropriate amount of thought, skill and effort invested into crafting it.
With some effort, you could definitely improve your resume without paying for the services of a resume writer. If that's the path you'd like to take, you can start by following one of the many resume writing guides we've published on the subject.
However, just as we couldn't do your job after a few hours of training, the same applies in reverse – it would be unrealistic to expect that the resume you create will have the same level of impact as the documents we create for our clients.
Our humble suggestion is that you can leverage your time in more effective ways.
You are successful in your career because you've learned to delegate the right tasks to the right people. Delegate your resume writing to us and continue to focus on areas where you create the most value.
Who will be writing my resume?
The Arielle Executive CV and resume writing team is comprised of blue-chip executive recruiters, talent acquisition leads, organisational psychologists and HR managers.
All have been on the other side of the table, partnering with C-suite clients and offering advice on their talent decisions. As a result, they understand business drivers and the markers for executive success and can communicate them through your personal marketing collateral.
This ensures that your resume strikes the right chords and speaks directly to the needs and realities of recruiters and hiring managers.
Our Locations: Sydney, Melbourne & Worldwide.
Senior business decision makers from Sydney, Melbourne and across the globe have reached their career goals after choosing our professional CV and resume services.
#1 Rated
Resume & CV Writing Service In Sydney.
AVAILABLE HERE: Sydney CBD • Eastern Suburbs • Northern Beaches • Inner West • Western Sydney • Sutherland Shire

Why Are We Trusted By
Sydney's Top Business Leaders?
We write bold, authentic, branded resumes for next-generation leaders. You can land your next big leadership role faster with a superior, professionally written resume from Arielle Executive.

Quick Career Tip For Sydney Job Seekers.
Life of an ambitious Sydneysider can be challenging. The cost of living is rising (did you know that Sydney is now the world's 10th most expensive city to live in?), and the traffic is not getting any better.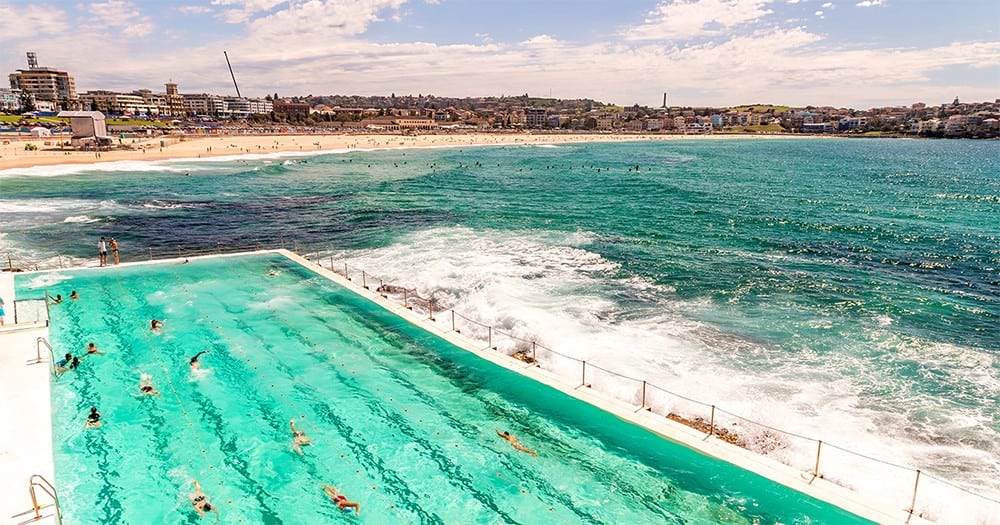 However, Sydney's economy remains strong. The city's newly strengthened economic ties with China is driving an increase in lucrative employment opportunities for senior managers and executives. A professionally written executive resume is your secret weapon in this environment – because it allows you to compete for top roles against other superbly qualified candidates.
You're In The Hands Of Thought Leaders.
Our job search and career advice is regularly featured by industry
bodies, media outlets and business blogs.

Land A Great Job In Sydney.
Get a professionally written resume which sells you to Sydney-based recruiters and hiring managers. Contact Arielle Executive today.
OPERATING HOURS:
830am-530pm,
Monday-Friday
LOCATION:
Suite 55, Level 24,
300 Barangaroo Ave,
Three International Towers,
Sydney NSW 2000
PHONE NUMBER:
(02) 8067 8700
Secure More Interviews & Land Your Dream Role.
Choose a firm that surpasses client expectations and is a resume service of choice for top business leaders.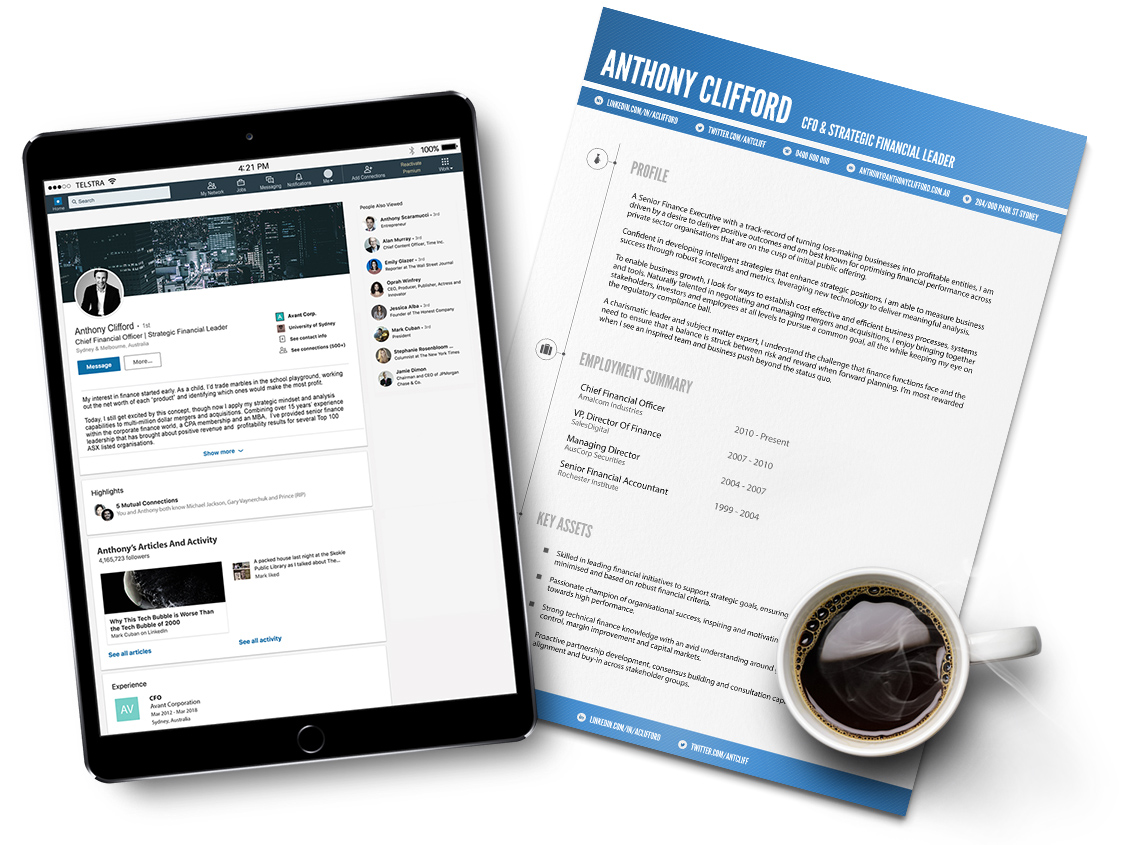 Successfully compete for top leadership roles. Position yourself as the winning, clearly superior candidate. Impress executive recruiters. Beat your competition.
#1 Rated
Resume & CV Writing Service In Melbourne.
AVAILABLE HERE: Melbourne CBD • Yarra • Docklands • Richmond • Brunswick • Hawthorn • Brighton

Why Are We Trusted By
Melbourne's Top Executives?
Every Arielle Executive resume is an expertly hand-crafted career marketing document which sells your story and value to prospective employers. This is one of the reasons we've consistently held a 5-star review rating on Google.

Quick Career Tip For Melbourne Job Seekers.
Melbourne is famous for its understated, effortless sophistication. It's one of the key characteristics that set it apart from its more pompous and showy northern cousin.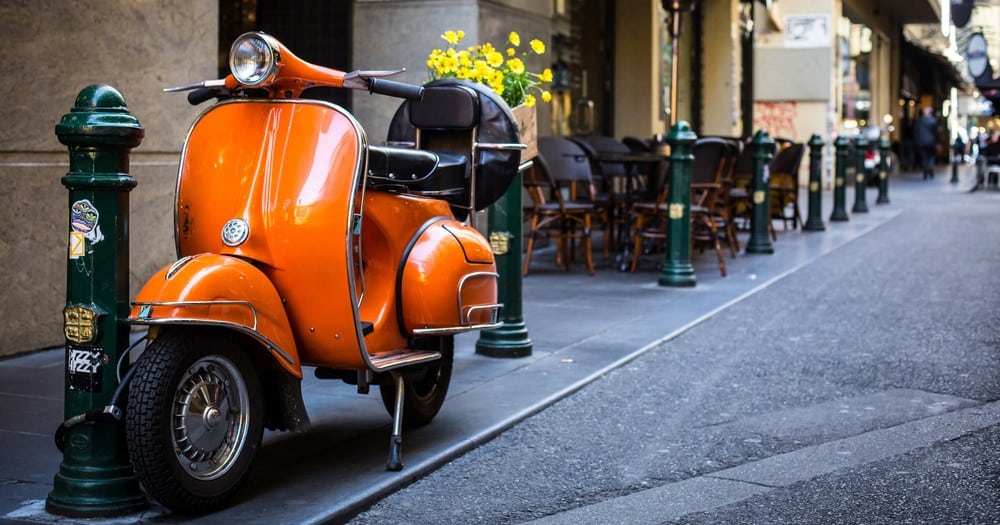 Due to this quality, as well as its enviable reputation as Australia's most livable city, Melbourne attracts a high number of mature, well-educated, experienced professionals – which means competition for blue-chip leadership roles can be steep. In a city like Melbourne, a professionally written executive resume is a huge source of competitive advantage – because it provides you with an unexpected edge over other candidates.
Market Leading CV And Resume Writers.
Ensure that you send out the best possible representation of yourself. Join thousands of executive candidates who have had our world-class executive resume writers on their team.
Land A Great Job In Melbourne.
Choose professional CV and resume writers trusted by top CEOs, senior business decision makers and board members. Contact Arielle Executive Today.
OPERATING HOURS:
830am-530pm,
Monday-Friday
LOCATION:
Suite 60, Level 9,
440 Collins St,
Melbourne VIC 3000
PHONE NUMBER:
(03) 8686 9187
Resume Writing Service For Global Executives.
What if you're applying for roles in USA, UK, Singapore or UAE? No problems. Recruiters and hiring managers expect you to submit a resume which follows guidelines and customs that are specific to their region. We are keenly aware of those, and can ensure that your resume meets all regional and cultural expectations.
Beat Your Competition.
Enquire Now.